Regional News: East & South Africa
Results
8 articles shown
Wentworth Resources Secures Approval for Mozambique Appraisal Plan
Wednesday, June 22, 2016
Wentworth Resources Limited announces that its operatorship and appraisal plan in Mozambique has been approved by the country's minister of minerals and energy.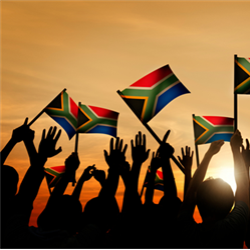 Natural Gas Gives South Africa a Hand
Thursday, June 16, 2016
South Africa plans to use natural gas in order to help it cope with its chronic power crisis.
Amec Foster Wheeler Secures Sasol Services Contract
Monday, June 13, 2016
Amec secures a detailed design and engineering contract with Sasol Petroleum Mozambique Limitada for Phase 1 Tranche 1 of the PSA development for surface facilities in Temane, Mozambique.
Sasol Set for Its Biggest Decline Since 1998 on Writedowns
Monday, June 06, 2016
Sasol Ltd. was set for the biggest decline in more than 17 years after saying fiscal full-year profit will drop by as much as 30 percent following writedowns.
Kiliwani North Production to Increase in Near Future
Monday, June 06, 2016
Production from the Kiliwani North Development License in Tanzania will increase to 30 million cubic feet per day in the near future as a nearby gas plant and subsea pipeline is commissioned.
Equatorial Guinea Launches New Oil Licensing Round
Monday, June 06, 2016
Equatorial Guinea officially launched its latest oil exploration licensing round, with onshore and offshore blocks available in one of Africa's top oil producers.
Congo Republic To Cut Budget For Second Straight Year Due To Oil Prices
Thursday, June 02, 2016
Congo Republic's government is proposing to cut spending in the current 2016 budget by around 9%, repeating a similar mid-year revision made last year as low oil prices cut into revenues.
Sasol Says Mozambique Gas Project Unaffected By Debt Crisis
Tuesday, May 31, 2016
Mozambique's debt crisis and lower oil prices will not affect Sasol's $1.4 billion gas project.