Regional News: East & South Africa
Results
9 articles shown
Solo Oil: Ntorya-2 Rig Mobilization Underway, Spud Expected December
Tuesday, October 18, 2016
Solo Oil plc announced Tuesday that site preparations for the Ntorya-2 appraisal well have now been completed and that the mobilization of the Caroil#2 rig from the Ntorya-1 wellsite is now underway.
ENI: FPSO Soon Ready to Start Work at East Hub Development Project
Friday, October 14, 2016
Eni announces that the Armada Olombendo floating production, storage and offloading (FPSO) vessel will soon be ready to travel to Block 15/06, offshore Angola.
Madagascar Delays Planned Tenders Of 40 Oil Blocks Until Next Year
Thursday, October 13, 2016
Madagascar will delay launching planned tenders on 40 offshore oil blocks until next year, the government's top official on extractive industries says.
CGG Secures Data Collection Programs Offshore Mozambique
Thursday, October 13, 2016
Geoscience company CGG secures an extensive multi-client program from the Instituto Nacional de Petroleo (INP) to acquire seismic data offshore Mozambique.
Tanzania, Congo Sign Deal for Joint Oil Exploration in Lake Tanganyika
Tuesday, October 04, 2016
Tanzania and the Democratic Republic of the Congo sign a memorandum of understanding for joint exploration and development of hydrocarbons in Lake Tanganyika.
Mozambique Minister's Sacking Will Not Affect Gas Project Decision
Friday, September 30, 2016
The sacking of Mozambique's energy minister will not affect Italian oil firm Eni's final investment decision on an offshore gas project there.
Mozambique's President Sacks Energy Minister
Thursday, September 29, 2016
Mozambique's President Filipe Nyusi sacks Mineral Resources and Energy Minister Pedro Couto.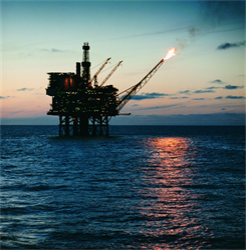 Bell Helicopter Ready to Support Authorities after Offshore Crash
Thursday, September 29, 2016
Bell Helicopter says it stands ready to support the authorities after Monday's helicopter crash offshore Angola.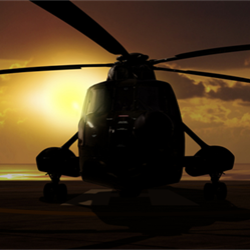 All Six People Aboard Fatal Angolan Helicopter Crash Feared Dead
Wednesday, September 28, 2016
All six people being transferred via helicopter to a Chevron oil platform offshore Angola are feared dead, according to the latest media reports.