Regional News: East & South Africa
Results
7 articles shown
Mozambique's President Sacks Energy Minister
Thursday, September 29, 2016
Mozambique's President Filipe Nyusi sacks Mineral Resources and Energy Minister Pedro Couto.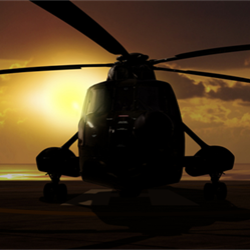 All Six People Aboard Fatal Angolan Helicopter Crash are Dead
Wednesday, September 28, 2016
All six people being transferred via helicopter to a Chevron oil platform offshore Angola are dead, according to the latest media reports.
Aminex Secures Rig to Drill Ntorya-2 Well in Tanzania's Ruvuma Basin
Monday, September 26, 2016
Aminex inks deal for rig to drill the onshore Ntorya-2 appraisal well in Tanzania's Ruvuma Basin in the last quarter of 2016.
Ophir Energy Prepares for 'Prudent' Exploration Drilling Campaign
Thursday, September 15, 2016
Ophir Energy plc is preparing to return to a considered, prudent pace of exploration drilling from late 2016 to take advantage of lower exploration costs, says the company's chief executive Nick Cooper.
Solo Oil Opts Out of Immediate Option to Extend KNDL Equity
Wednesday, September 07, 2016
Solo Oil has informed Aminex plc that it does not intend to exercise its immediate option over a further 1.25% interest in the KNDL.
Rebels Say Kill 12 Angolan Soldiers In Oil Region Clash
Wednesday, September 07, 2016
Separatist rebels said they killed 12 soldiers in Angola, part of a flare-up of violence in a region that produces half the southern African state's oil.
A Day in the Life of ... Brian Davidson, Fishing Tool Supervisor
Friday, September 02, 2016
Brian Davidson shares what it's like to work as a fishing tool supervisor overseas.