Regional News: Mediterranean/N. Africa
Results
7 articles shown
TAP Pipeline Appoints New Country Manager For Greece
Wednesday, July 26, 2017
Trans Adriatic Pipeline (TAP) appoints a new country manager for Greece.
Backing Of Workers, Communities Key To Libya's Oil Revival
Thursday, July 20, 2017
When the head of Libya's state energy company visited Sharara oil field in early July, community leaders and workers crowded into a conference room to ask about jobs, training and services for local people.
Turkey Lobbying Israel to Push Cyprus on Approving Gas Pipeline
Thursday, July 20, 2017
Turkey wants Israel to use its clout to push Cyprus into allowing a pipeline to pass through its waters so the region's natural gas can be exported to Europe.
Egypt Sets Sights on Doubling Natural Gas Output by 2020
Monday, July 17, 2017
Egypt's natural gas production rose to about 5.1 billion cubic feet per day in 2017 from 4.4 billion cubic feet in 2016.
Total To Drill For Gas Off Cyprus Despite Collapse Of Peace Talks
Wednesday, July 12, 2017
The 'West Capella' drilling vessel contracted by France's Total and Italy's ENI moved into position to start exploring for gas off Cyprus.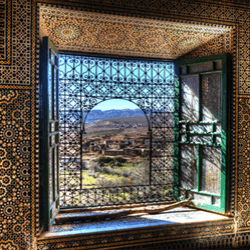 Sound Energy's Successful Operations Onshore Morocco
Wednesday, July 05, 2017
Moroccan and European focused upstream gas company, Sound Energy, reports successful operations at the Koba-1 well at Sidi Moktar, onshore Morocco.
Cyprus Says to Push Ahead with Energy Plans Despite Challenges
Thursday, June 29, 2017
Cyprus will push ahead with its oil and gas development plans despite potential setbacks, including the decades-long Cyprus conflict, its energy minister said.