Regional News: Mediterranean/N. Africa
Results
9 articles shown
Algeria's Sonatrach to Invest $50 Billion, Boost Oil Output
Thursday, March 23, 2017
Sonatrach Group plans to boost crude output by 14% in the four years to 2019 and invest billions of dollars in exploration.
NOC: Libyan Oil Output Rises To 700,000 Bpd After Port Fighting Ends
Wednesday, March 22, 2017
Libya's oil production has reached 700,000 barrels per day, the National Oil Corporation (NOC) says.
SDX Starts Drilling Operations at SD-1X Well
Monday, March 20, 2017
SDX Energy Inc. commences drilling operations on the SD-1X well at its South Disouq concession in Nile Delta area of Egypt.
Libya Ports Prepare to Ship Oil as Workers Return After Clashes
Monday, March 20, 2017
Libya's major oil ports of Es Sider and Ras Lanuf are resuming operations and preparing to export crude after a two-week halt in shipments.
Algerian State Energy Firm Sonatrach Replaces CEO
Monday, March 20, 2017
Sonatrach has replaced Chief Executive Amine Mazouzi after less than two years on the job.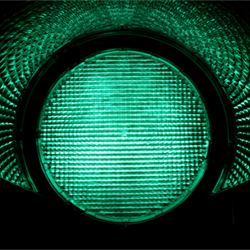 Zohr to Start Gas Production This Year
Wednesday, March 15, 2017
Zohr will start gas production in December, according to an investor presentation held in Milan by Eni.
Libyan NOC Official Warns Of Force Majeure At Oil Ports As Rivals Mobilize
Monday, March 13, 2017
A senior official at Libya's NOC warned of a possible declaration of force majeure at the Es Sider and Ras Lanuf oil terminals.
Libyan Oil Guard Head Says Asked To Protect Oil Ports After Clashes
Tuesday, March 07, 2017
An oil guard official appointed by Libya's UN-backed government says he has been tasked with protecting oil ports by an armed faction that took over Es Sider and Ras Lanuf terminals last week.
Wood Group Completes Leviathan FEED Project
Thursday, March 02, 2017
Wood Group completes a 7 month front end engineering design (FEED) development for Noble Energy's leviathan field development project in the Eastern Mediterranean Sea.