Results
7 articles shown
Subsea 7 Secures Services Contract Offshore Egypt
Thursday, October 20, 2016
Oilfield services firm Subsea 7 S.A. secures a "substantial" services contract offshore Egypt, worth between $150-300 million, from Pharaonic Petroleum Company.
Senior Official: Libya Resumes Output At Key Waha Oilfield
Tuesday, October 18, 2016
Libya resumes production at the key Waha oilfield last week bringing overall production to 580,000 barrels per day, a senior Libyan oil official says.
SDX: South Disouq 3D Seismic Data Acquisition Surpasses Expectations
Monday, October 10, 2016
Egypt focused oil and gas company SDX Energy Inc. reveals that the quality of the 115 square mile 3D seismic data acquired over the South Disouq concession surpassed expectations.
Exxon Is Hit With Fine From Chad That's Five Times Country's GDP
Thursday, October 06, 2016
A court in Chad told ExxonMobil to pay a record fine of $74 billion, as well as $819 million in royalties it said the oil company owed to the state, according to a court document.
Libya AGOCO: ups Output to 290,000 bpd, Natl. Production Over 450,000 bpd
Thursday, September 29, 2016
Libya's Arabian Gulf Oil Company (AGOCO) has increased production to 290,000 barrels per day, its chairman said, helping push national production up to between 450,000 and 490,000 bpd.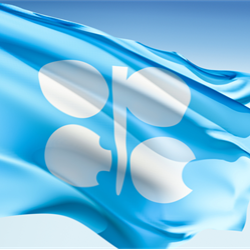 OPEC Agrees to Crude Production Cut
Wednesday, September 28, 2016
The decision by OPEC member nations in Algiers marks the first self-imposed cut since 2008.
Petrofac Resumes Operations In Tunisia After Protester Deal
Wednesday, September 28, 2016
Petrofac resumes its operations in Tunisia after the government reaches a deal with protesters who had disrupted gas production for nine months.