Regional News: Mediterranean/N. Africa
Results
6 articles shown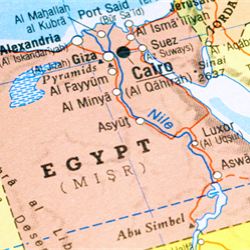 Egypt Signs $220M Of Oil And Gas Deals
Wednesday, December 28, 2016
Egyptian Oil Minister Tarek El Molla signs 3 offshore oil and gas exploration and production deals worth a total of at least $220 million with Total, BP, and ENI's Egyptian subsidiary IEOC.
Algeria's Sonatrach to Boost Output 20% With New Projects
Tuesday, December 27, 2016
Sonatrach Group plans to increase output of natural gas and crude oil by 20 percent in the next four years.
Libya Oil Production Boost At Risk From Political Splits
Thursday, December 22, 2016
The reopening of western Libya's main oil pipelines puts ambitious production targets within reach.
Cyprus Picks Eni, Total And Exxon For Offshore Exploration Blocks
Wednesday, December 21, 2016
Cyprus says it picked Eni, Total and ExxonMobil for three oil and gas exploration licences in the Mediterranean.
Libya's Sharara Oilfield Resuming Operations After Pipelines Reopen
Wednesday, December 21, 2016
Operations at Libya's southwestern Sharara oilfield were gradually resuming on Wednesday after the lifting of a 2-year blockade on a pipeline leading from the field, a senior official said on Wednesday.
Libya's NOC Says Oil Pipelines Reopened, Expects Boost In 3 Months
Tuesday, December 20, 2016
Libya's National Oil Corporation says that pipelines leading from the western fields of Sharara and El Feel had been reopened after a two-year blockade.