Results
8 articles shown
South Sudan Says Talks Over Blocks B1 And B2 End, Seeks New Partners
Monday, April 24, 2017
South Sudan says Blocks B1 and B2 are open for direct negotiation after talks with Total, Tullow Oil and the Kuwait Foreign Petroleum Exploration Company break down.
Libya Oil Field Idled in 2015 Now Awaits Power to Resume Pumping
Thursday, April 20, 2017
Libya's El-Feel oil field is ready to resume production after a two-year halt in operations, but there's a problem: It doesn't have enough electricity to pump the crude.
Turkey Sees No Need for Cyprus to Approve Israel Gas Pipeline
Thursday, April 13, 2017
A Turkey-Israel gas pipeline deal could be built through Cyprus' economic waters even without Cypriot consent, a Turkish official says.
NOC: Libya's Wafa Oil And Gas Field Reopens, Force Majeure Lifted
Wednesday, April 12, 2017
Libya's NOC has lifted force majeure on production from the Wafa field after an armed group reopened oil and gas pipelines leading to the Mellitah terminal, the company says.
Algeria Could Amend Oil Law To Draw Investment
Wednesday, April 12, 2017
Algeria could change its hydrocarbons law to boost energy partnerships with foreign firms and draw more investment into its oil and gas sector.
Libya Halts Sharara Oil Loadings as Biggest Field Shuts Down
Monday, April 10, 2017
Libya's biggest oil field stopped producing just one week after it reopened, forcing the OPEC member to declare force majeure at a key export terminal.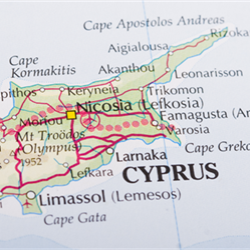 Qatar Petroleum, ExxonMobil To Explore For Oil And Gas In Cyprus
Wednesday, April 05, 2017
Qatar Petroleum and ExxonMobil will start drilling for oil and gas off the southern coast of Cyprus in 2018.
NOC: Output At Libya's Sharara Oil Field Recovers To 200,000 Bpd
Tuesday, April 04, 2017
Production at Libya's Sharara oil field has risen back to 200,000 bpd, nearing the rate it was running at before a recent week-long shutdown, the NOC says.