Regional News: South Asia
Results
7 articles shown
India Launches Auction for 67 Small Oil, Gas Fields Under a New Bid Scheme
Thursday, May 26, 2016
India launches a new bid round to invite investors to participate in the exploration and production at 67 small oil and gas fields in the country.
JDR Bags Subsea Deal from GE Oil & Gas for India's Vashishta & S1 Project
Wednesday, May 25, 2016
JDR bags a subsea contract from GE Oil & Gas for the Oil & Natural Gas Corp.-operated Vashishta & S1 project offshore India's east coast.
After Benefits Of Cheap Oil, India Counts Cost Of Reduced Gulf Remittances
Wednesday, May 25, 2016
Having quit his low-paid job with a contractor in Qatar, electrician Kurian Joseph scrabbles for work each day in his hometown in Kerala, a southwestern state that has one of India's highest unemployment rates.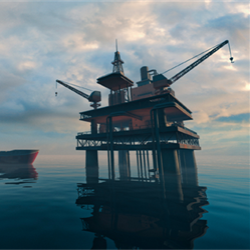 Industry Needs to Make Tough Call on Deepwater Projects in Challenging Time
Wednesday, May 18, 2016
Difficult decisions are needed to tackle challenges in the current market as the number of deepwater projects dropped 42 percent in the past year to 122.
Shell India Names Nitin Prasad to Replace Yasmin Hilton as Country Head
Wednesday, May 18, 2016
Shell India names Nitin Prasad as country head to succeed Yasmine Hilton, who will step down on Oct. 1.
IEA Sees Smaller Global Oil Surplus As India Drives Demand Gains
Thursday, May 12, 2016
The global oil surplus in the first half of this year will probably be smaller than previously estimated because of robust demand in India and other emerging nations, the International Energy Agency says.
Thai Energy Group PTT's Profit Tops Forecast on Lower Gas Costs
Thursday, May 12, 2016
PTT Pcl, Thailand's largest energy company, on Thursday said its first-quarter net profit rose 5 percent mainly due to lower gas costs and reduced losses from its natural gas for vehicles (NGV) business.