Regional News: South Asia
Results
8 articles shown
Trelleborg Appoints Unique Group as its Agent in India
Tuesday, September 27, 2016
Trelleborg appoints Unique Group as agent in India for its offshore solutions offerings.
Expro Secures $30M MGPP Contract with HOEC for India's Dirok Gas Field
Wednesday, September 21, 2016
Expro secures a $30 million contract with Hindustan Oil Exploration Co. (HOEC) for a modular gas processing plant (MGPP) for the Dirok gas field in the Assam-Arakan Basin, India.
Sources: India Set To Buy Iran Oil For Emergency Reserves
Tuesday, September 20, 2016
India is set to buy 6 million barrels of Iranian crude for its strategic oil reserves as negotiations with the United Arab Emirates' national oil company for supplies are stuck over commercial terms, industry sources say.
HELP to Boost Indian Exploration, Production Sector
Wednesday, September 14, 2016
Investments and technology are likely to rank high as the Indian Government introduces the country's new Hydrocarbon Exploration and Licensing Production (HELP) policy.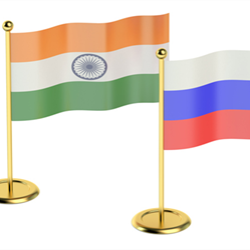 India, Russia Explore Building of 'Energy Bridge' for Russian Gas Supply
Wednesday, September 14, 2016
India and Russia launch a working group to explore the potential of building pipelines to transport Russian gas supply to the South Asian country.
Vedanta Wins Cairn Nod For BHP-Style Resources Conglomerate
Tuesday, September 13, 2016
Vedanta's plan to create an Indian resources heavyweight to compete with the likes of BHP Billiton got a boost after shareholders in its oil unit, Cairn India, agreed to a proposal to combine the two companies.
Pakistan to Offer 32 Blocks for Oil, Gas Exploration Soon
Tuesday, September 13, 2016
Pakistan's Ministry of Petroleum and Natural Resources plans to offer 32 blocks for oil and gas exploration soon.
KrisEnergy Spuds Bangora-6 Development Well in Bangladesh's Block 9
Monday, September 05, 2016
KrisEnergy commences drilling of Bangora-6 development well in onshore Block 9 in the Bangora field, Bangladesh.