Regional News: South Asia
Results
4 articles shown
India's Top Oil Explorer To Invest $1.1B To Boost Output
Thursday, February 23, 2017
Oil and Natural Gas Corp., India's top oil and gas explorer, will invest 73.37 billion rupees ($1.10 billion) in five fields.
India Top Oil Explorer Takes Profit Hit From Royalty Payments
Tuesday, February 21, 2017
India's Oil and Natural Gas Corp will take a $239 million hit to its quarterly earnings to account for previous royalty payments to Indian states.
Sri Lanka Launches Tender To Develop Natural Gas Site In Mannar Basin
Monday, February 13, 2017
Sri Lanka launches a tender to develop a gas block in the Mannar Basin off its northwest coast, vacated when Cairn India pulled out of an exploration project in 2015 as oil prices plunged.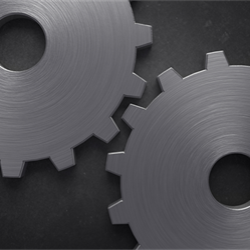 India ONGC's Overseas Arm Should Not Be Merged With Parent
Thursday, February 09, 2017
The overseas arm of India's ONGC should not be merged with its parent company, ONGC's chairman says.