Regional News: Gulf of Mexico
Results
3 articles shown
Unsung Gulf of Mexico Tracks New Crude Oil Production Record
Tuesday, April 25, 2017
Permian Basin hoards the spotlight, but meanwhile, offshore producers are a fraction of a percentage point away from hitting another all-time high during the first half of the year, according to RBN Energy.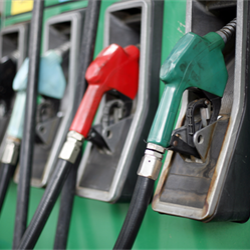 BP Increasing Formal Employment Within Mexican Retail Fuels Sector
Tuesday, April 04, 2017
BP is increasing the level of formal employment within the Mexican retail fuels sector, Chris Sladen, BP Mexico country head, said at an oil and gas conference in London.
Eni CEO Says Mexico Oil Find Likely Bigger Than Estimates
Wednesday, March 29, 2017
Eni says there could be more than 800 million barrels of oil in place in its recent discovery off the coast of Mexico.