Regional News: Gulf of Mexico
Results
5 articles shown
Shell To Sell Certain Gulf Of Mexico Assets To EnVen Energy
Monday, August 29, 2016
Shell agreed to sell certain assets in the Gulf of Mexico to EnVen Energy for $425 million, plus royalty interests.
Exxon, Chevron, Hess Said to Be in Joint Bid for Mexican Oil
Friday, August 19, 2016
ExxonMobil, Chevron and Hess have agreed to bid together for rights to drill for crude in Mexico's deepwater oil areas, according to a person with direct knowledge of the plans.
Proposed Project to Expand Gulf of Mexico Port Capacity
Thursday, August 11, 2016
Backers of a planned port project are betting on the Gulf of Mexico's long-term potential as an oil and gas province.
Schlumberger, TGS Begin 300-Block Gulf of Mexico Data Acquisition Program
Thursday, August 04, 2016
TGS and Schlumberger begin a data acquisition program covering over 300 blocks in the Green Canyon, Atwater Valley and Ewing Bank protraction areas of the Central Gulf of Mexico.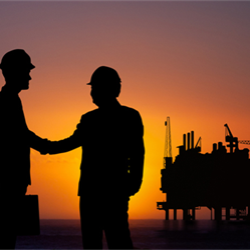 VIDEO: Three Offshore Jobs You May Not Have Considered
Wednesday, August 03, 2016
Though some offshore jobs aren't so common, they can provide great opportunities for oil and gas professionals.