Results
13 articles shown
Saudi Aramco Tax Slashed to Prepare Oil Producer for Giant IPO
Monday, March 27, 2017
Saudi Arabia slashed the tax rate paid by state oil producer Saudi Aramco, a key milestone in preparing the company for what may be the world's biggest initial public offering.
QIA Chief Says He's 'Absolutely' Confident In Rosneft Investment
Monday, March 27, 2017
Qatar is 'absolutely' confident in its investment in majority state-owned Russian oil company Rosneft, the head of Qatar's sovereign wealth fund says.
On The Eve Of Brexit, Qatar Pledges Over $6B In Investment In Britain
Monday, March 27, 2017
Qatar could play an important role in steeling the UK economy's against economic fallout during and after Brexit.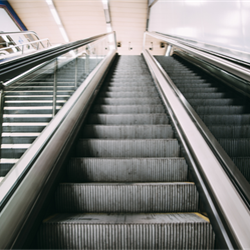 Aberdeen City Council Lifts Finance Barrier for SMEs, Will Help Create Jobs
Monday, March 27, 2017
Aberdeen City Council joins Business Loans Scotland to help lift the finance barrier for small and medium enterprises.
Halliburton Warns Of First-Quarter Profit Miss As Costs Rise
Friday, March 24, 2017
Halliburton warns that its first-quarter profit would likely miss analysts' expectations.
Union Leader: Argentina's Tecpetrol To Invest $2.3B In Vaca Muerta
Thursday, March 23, 2017
Tecpetrol will invest $2.3 billion in the Vaca Muerta shale fields through 2019, Guillermo Pereyra, a union leader and senator says.
China's CNOOC Reports Worst Result Since 2011, Forecasts Output Rise
Thursday, March 23, 2017
China's offshore oil and gas producer CNOOC Ltd reports its worst annual result since at least 2011, with revenue from its core oil and gas business tumbling 17% last year.
Maersk Reaches Key North Sea Tax Deal With Denmark
Wednesday, March 22, 2017
A.P. Moller-Maersk reached an agreement with the Danish state that means it will pay less tax on its North Sea oil and gas activities through 2025.
Petrobras Raises Asset Sale Goal To $21B For 2017-2018 Period
Wednesday, March 22, 2017
Petrobras raises a goal for asset divestitures and partnerships for 2017 and 2018 to $21 billion from $19.5 billion.
Enquest Reports Small Rise In Annual Profit Despite Weak Oil Price
Tuesday, March 21, 2017
North Sea-focused oil producer EnQuest reports a small rise in annual core earnings, despite weak oil prices, as it brings down costs and raises production.
Italy Gives Final Approval To Intesa Funding Of Russian Oil Deal
Monday, March 20, 2017
Italy has given its final blessing to a 5.2 billion euro loan made in January by bank Intesa SanPaolo to finance the privatisation of a stake in Russia's biggest oil company.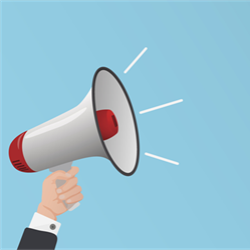 UK's Tullow Oil Makes $750MM Cash Call To Reduce Debt
Friday, March 17, 2017
Tullow Oil Plc plans a rights issue to raise about $750 million to cut its $4.8 billion debt burden and make investments in drilling and exploration in Latin America and Africa.
China, Saudis Said to Discuss CIC, CNPC Stake in Aramco IPO
Thursday, March 16, 2017
China's in talks with Saudi Arabia for its sovereign wealth fund and largest energy company to invest in the initial public offering of the Middle East nation's state oil producer, according to sources.