Results
11 articles shown
Roxi, Baverstock Looking to Merge Eragon Interests
Monday, February 27, 2017
Roxi Petroleum plc will shortly be posting a circular to shareholders regarding a proposed merger in respect of the company's Eragon assets.
Saipem Shares Fall On Tough Year Ahead Outlook
Friday, February 24, 2017
Shares in Saipem fell sharply in early trade on Friday after the oil contractor missed 4Q profit expectations and painted a gloomy picture for the industry for the year ahead.
Norway Has No Plan To Cut Statoil Stake
Wednesday, February 22, 2017
The Norwegian government does not plan to cut its stake in Statoil, oil and energy Minister Terje Soeviknes says.
India Top Oil Explorer Takes Profit Hit From Royalty Payments
Tuesday, February 21, 2017
India's Oil and Natural Gas Corp will take a $239 million hit to its quarterly earnings to account for previous royalty payments to Indian states.
Galp Cuts Investment Plan, Sees Higher EBITDA Growth
Tuesday, February 21, 2017
Galp Energia cuts its spending target for the next 5 years by around 20% and trims its output growth forecast.
UAE's Dana Gas Revises 2016 Results Down To Net Loss Of $88 Million
Monday, February 20, 2017
Dana Gas revised down its unaudited preliminary results for 2016 to a net loss of $88 million, from the net profit of $33 million which it had previously reported.
FTC Approves Enbridge Deal To Buy Spectra With Conditions
Thursday, February 16, 2017
Enbridge and Spectra Energy have won US antitrust approval for a $28B merger that will create the largest North American energy infrastructure company.
Cenovus Energy Swings To Profit As Production Rises
Thursday, February 16, 2017
Canadian oil company Cenovus Energy Inc swings to a quarterly profit, as production rises and costs fall.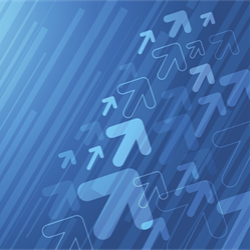 OMV Raises Dividend By 20% As Cash Pile Grows
Thursday, February 16, 2017
Austrian oil and gas group OMV raises its dividend by 20% as free cash flow turned positive last year.
Noble Group Shares Jump 17% After Confirming Talks On Potential Investment
Tuesday, February 14, 2017
Shares in Noble Group Ltd leapt as much as 17% after the commodities trader confirmed it was holding talks on a possible strategic investment in the firm.
Devon Energy Beats Profit Estimates As Cost Cuts Pay Off
Tuesday, February 14, 2017
Devon Energy reports a bigger-than-expected quarterly profit, as the US oil producer benefited from its cost-cutting initiatives.