Results
15 articles shown
Savannah: Niger R3 License Area 3D Seismic Completed
Tuesday, January 24, 2017
Savannah Petroleum plc announces that the 3D seismic acquisition over a 300 square mile portion of the R3 license area has been completed, approximately 2 weeks ahead of schedule and on budget.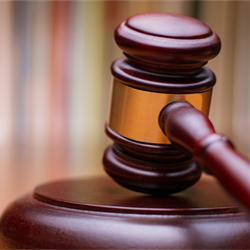 China To Tender More Xinjiang Oil, Gas Blocks To Non-State Firms
Monday, January 23, 2017
China will auction about 30 oil and gas blocks in the northwestern region of Xinjiang this year to investors outside the top state energy firms, state media reported.
FAR: SNE 5 Appraisal Well Spuds Offshore Senegal
Monday, January 23, 2017
FAR Limited announces that the drilling of the SNE-5 appraisal well, offshore Senegal, began Jan. 21.
NPD Grants Lundin Permit for Appraisal Well Offshore Norway
Friday, January 20, 2017
The Norwegian Petroleum Directorate grants Lundin Norway AS a drilling permit for well 7219/12-1 A, located offshore Norway in production license 533.
Lion: AMT-1 Well Abandoned After Stuck Drill Pipe Incident
Friday, January 20, 2017
Lion Energy Limited reports that the Indonesian Amanah Timur discovery well (AMT-1) has been plugged and abandoned following unsuccessful attempts to free a stuck drill pipe.
| | | |
| --- | --- | --- |
| Focus On: Analysis & Trends | | |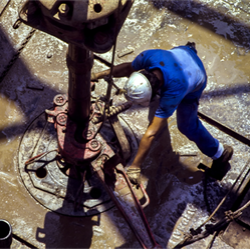 CNOOC to Drill 126 Exploration Wells in 2017
Thursday, January 19, 2017
CNOOC Limited will drill 126 exploration wells and acquire approximately 5,000 square miles of 3D seismic data in 2017, according to its latest business strategy and development plan.
Statoil Granted Drilling Permit for Well 6507/3-12 Offshore Norway
Wednesday, January 18, 2017
The Norwegian Petroleum Directorate has granted Statoil Petroleum AS a drilling permit for wellbore 6507/3-12, located in production license 159B, offshore Norway.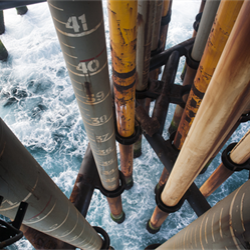 Eni: Oil, Gas Discovery in Norwegian Sea
Tuesday, January 17, 2017
Eni announces that a new oil and gas discovery has been made within the PL128/128D licenses in the Norwegian Sea.
Brazil May Hold Second Sub-Salt Oil Licensing Round This Year
Tuesday, January 17, 2017
Brazil may hold a second licensing round this year for new oil exploration areas in an offshore region known as the sub-salt.
Norway Awards 56 Oil And Gas Licences In Mature Areas
Tuesday, January 17, 2017
Norway's oil ministry awarded 56 offshore exploration licences on Tuesday in a bid to lift output from acreage located near existing oil and gas fields.
Tullow Finds Oil in Kenyan Erut-1 Well
Tuesday, January 17, 2017
Tullow Oil plc announces that the Erut-1 well in Block 13T, Northern Kenya, has discovered oil.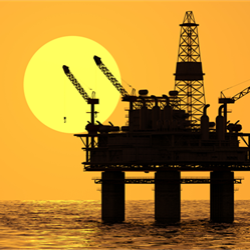 Hurricane Spuds North Sea Halifax Well
Monday, January 16, 2017
UK-based oil and gas company Hurricane Energy plc announces the spudding of well 205/23-A (aka the Halifax well) in the North Sea.
Faroe: Bone Exploration Well in Barents Sea Spud
Thursday, January 12, 2017
Independent oil and gas firm Faroe Petroleum announces the commencement of the Bone exploration well 7318/12-1, which is located in the western part of the Norwegian Barents Sea.
Hess To Spend More On Exploration And Production This Year
Thursday, January 12, 2017
Hess budgets $2.25 billion for exploration and production this year, higher than the $1.9 billion it spent in 2016.