How to Sell Yourself in the Job Search: Prospecting and Qualifying
by Matthew V. Veazey
|
Rigzone Staff
|
Monday, July 24, 2017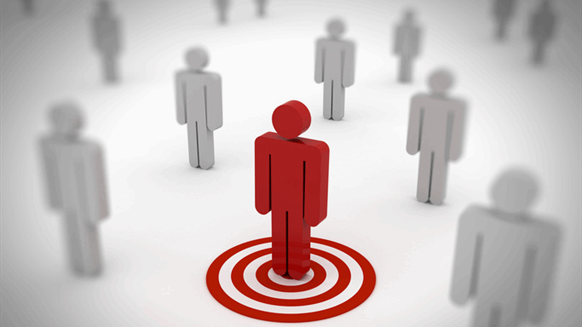 Learn how you can use the first step of personal selling to look for a job.
Rigzone recently defined the term "personal selling" and briefly explained why it matters when you're looking for a job. The first stage of the seven-step personal selling process is called "prospecting and qualifying." It entails doing background research to determine your target market.
"The main purpose of prospecting and then qualifying is identify who or what would be a possible customer," said Mike Smith, founder of SalesCoaching1.com. "One has to do some pre-call research to best target success."
John Holland, co-founder of the trademarked CustomerCentric Selling training workshops and co-author of a book by the same name, pointed out the prospecting and qualifying stage is ongoing for sales professionals.
"Sellers must constantly assess whether or not they have adequate opportunities in their pipelines to achieve or exceed quota in the weeks or months ahead," he said. "Sellers that can proactively approach targeted titles and lead with business issues can take buyers from latent to active need and therefore start new buying cycles."
"Qualifying, or more accurately disqualifying, is vitally important because competent salespeople want to spend their time focusing on opportunities that will have a good chance of closing," he added.
Make A List, And Update It
In a job search context, prospecting and qualifying starts with making a list of the various types of positions that interest you and then looking for companies in your geographic area that might do that kind of work, said Smith.
"It doesn't matter if they are looking for people or not," he said. "Go to the web page for those companies and find out who the top-level contacts are. Begin a systematic process of phone, email and follow-up to request an interview. Persistence pays!"
Ludovic Vuillier, Executive Director/Sales and Negotiation Consultant with BaersCrest.com, stressed the importance of continually refining that target list.
"Narrow down the list of companies that you are interested in working for based on culture, benefits, future growth potential, exact job requirements, etc. – whatever is important to you," he continued. "After the first interviews, feel free to narrow down again. It's not only them interviewing you. You are also interviewing them."
Show That You Want The Job – If It's The Right Fit
Demonstrating that you've done your proverbial homework through prospecting and qualifying speaks volumes about you as a candidate, said Amy Perrone, founder and career advisor with the individual and business coaching firm CreateYourDestiny.com.
"These days finding a job is an active sport," she explained. "As you get older, it's even more important to be committed to doing whatever it takes to get a job. Experienced job-seekers need to be actively engaged to maximize your chances of being considered."
According to Perrone, prospecting and qualifying helps one to stand out as a doer.
"Most job-seekers want to be passive," she said. "The proactive job-seeker has incredible advantages over the passive, 'do-very little,' 'give it to me' approach. If you were hiring someone, which type of person would you want to hire?"
In addition, Perrone said this first step in the personal selling process demands self-reflection.
1
2
View Full Article
Generated by readers, the comments included herein do not reflect the views and opinions of Rigzone. All comments are subject to editorial review. Off-topic, inappropriate or insulting comments will be removed.