Mapping App Combats 'Reactionary' Fuel Distribution
by Matthew V. Veazey
|
DownstreamToday Staff
|
Thursday, June 23, 2016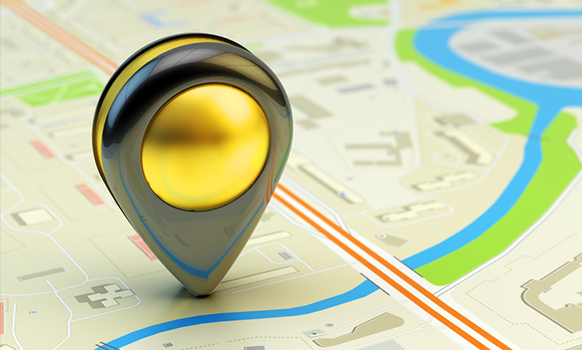 New interactive Web-based mapping application designed to help fuel distributors eschew static spreadsheets.
A number of variables can disrupt the distribution of petroleum products between a storage hub or terminal and a retail service station. For instance, a traffic jam might delay a tanker truck delivery and put the retailer at risk of running out of fuel. Also, a mechanical issue with a truck can create a fuel delivery bottleneck. When these and other events occur, having access to good-quality, timely data can help the supplier and customer plan and respond accordingly.
"Large distribution networks operate in a dynamic environment and require instant and accurate information to make decisions about supply, inventory, customer demands and scheduling," said Allison McNulty, product marketing manager with Aspen Technology, Inc. (AspenTech). "For example, they may experience late deliveries, stations running out of or ordering an excess amount of product, trucks not in use or suboptimal logistics planning. A lot of money can be left on the table due to a reactionary delivery approach, in many cases caused by scheduling via static spreadsheets – such as hidden costs from runouts, retains and higher transportation costs."
AspenTech recently unveiled a new interactive Web-based mapping application designed to help fuel distributors eschew such a "reactionary" approach. Designed to improve scheduler visualization, the company's "Map Monitor" tool via its Aspen Fleet Optimizer (AFO) software provides accurate, real-time information that streamlines fuel distribution, according to the company. The tool uses proprietary algorithms for supplying secondary distribution for retail stations, noted McNulty. "
Aspen Fleet Optimizer's new Map Monitor is designed to enable users to visualize the schedule as it's being executed - gaining insight into the sales forecast. SOURCE: AspenTech
"These algorithms consider a wide array of constraints that can be factored into a robust replenishment plan such as terminal, tank and truck or cargo constraints, forecasted sales by product and by the day of the week, and seasonal fluctuations," she explained. "In the constant battle for profit worldwide, integrated solutions offering continual innovation can help oil and gas companies adapt quickly to energy price changes and market fluctuations, to reduce costs and meet customer demand."
Read on for more insights from McNulty regarding AspenTech's approach to overcoming fuel distribution scheduling challenges.
DownstreamToday: Briefly, what does the mapping tool do, who's it designed for and what niche does it fill?
Allison McNulty: The Aspen Fleet Optimizer (AFO) new Map Monitor was designed for the dispatchers to provide an accurate view of the schedule as it is being executed. With this interactive web-based mapping application, users can filter groups by date, time period, product and geography as well as use color coding, to see which stations have been delivered and which are in progress.
Map Monitor increases agility by anticipating changes to the supply chain such as an out of service truck or late delivery. With the full view of the schedule, Map Monitor also enables dispatchers to more easily identify runouts. For example, in the event of a runout, the dispatchers can proactively solve the issue by rerouting a truck.
With Map Monitor's color-coded icons, users can identify potential issues within the delivery schedule allowing them to anticipate runouts and prevent them before they occur. SOURCE: AspenTech
DownstreamToday: Are there any similar technologies on the market and, if so, why do you believe Map Monitor is superior?
McNulty: Unlike competing offerings, Map Monitor has the advantage of being integrated with AFO and its industry-leading forecasting technology. These advanced tools offer insights with active guidance to minimize distribution costs, optimize commercial outlet opportunities and provide insight and agility to the schedule.
DownstreamToday: What impact can your mapping tool have on scheduling and meeting fuel demand?
McNulty: Map Monitor's flexible environment provides dispatchers with increased visualization, agility and control into individual routes to monitor fleet performance and customer satisfaction. With the enhanced usability dispatchers can work more efficiently, yielding faster results. For example, Map Monitor offers insight into the sales forecasts by product over the near-term time horizon which enables dispatchers to adjust future schedules as needed. AspenTech customers have reported increased inventory turns, better logistics and in some cases a 50 percent reduction in runouts.
DownstreamToday: Has it already been deployed in the field?
McNulty: Map Monitor has been beta-tested with several AspenTech customers who have expressed interest in deployment. AFO's Map Monitor became generally available on May 25, 2016.
Map Monitor is designed to allow a dispatcher to view groups, terminals, customers and trucks in an intuitive environment. SOURCE: AspenTech
DownstreamToday: Do you envision any spin-off benefits from your technology beyond scheduling and meeting fuel demand?
McNulty: The implementation of Map Monitor into the business will result in improved performance and increase user productivity. With an enhanced usability and visualization tool, users can decrease or even eliminate repetitive tasks, and as a result will increase efficiencies.
Additionally, on a larger scale, AspenTech is the only provider in the market today that can seamlessly integrate a business from crude exploration through production – refinery planning and scheduling – and primary distribution planning for terminals, through to secondary distribution. This end-to-end supply chain integration enables agility to make better decisions that reduce costs and increase profit margins.