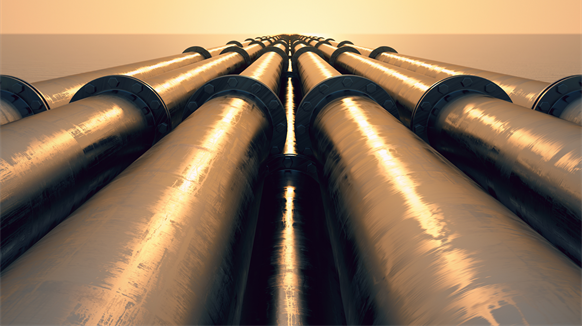 INEOS agrees to acquire the Forties Pipeline System (FPS) and Kinneil Terminal from BP plc for $250 million.
INEOS has agreed to acquire the Forties Pipeline System (FPS) and Kinneil Terminal from BP plc for $250 million.
As a result of the deal, INEOS said that it expects the 300 people that operate and support the FPS business at Kinneil, Grangemouth, Dalmeny and offshore to become part of the INEOS Upstream business. BP backed up this claim, stating that the FPS would transfer to INEOS as a fully operational entity.
"FPS is expected to transition to INEOS as a fully operational entity with those staff who operate and support the various elements of the business expected to transfer with the business," a BP spokesperson told Rigzone.
"Their contractual terms and conditions are protected under UK Transfer of Undertakings (Protection of Employment) regulations (TUPE)," the representative added.
The 235 mile Forties pipeline system links 85 North Sea oil and gas assets to the UK mainland and the INEOS site in Grangemouth in Scotland.
On completion of the deal the ownership and operation of FPS, the Kinneil terminal and gas processing plant, the Dalmeny terminal, sites at Aberdeen, the Forties Unity Platform and associated infrastructure will transfer to INEOS. These assets will transfer as fully operational units, at which point INEOS will be responsible for a strategic UK asset that delivers almost 40 percent of the UK's North Sea oil and gas.
"We have a strong track record of acquiring non-core assets and improving their efficiency and reliability, securing long term employment and investment. I am delighted that we can now bring this integrated system back under single ownership in INEOS," Jim Ratcliffe, chairman and founder of INEOS, said in a company statement.
"While the Forties pipeline had great significance in BP's history, our business here is now centred around our major offshore interests west of Shetland and in the Central North Sea," BG Group Chief Executive, Bob Dudley, said in a BP statement.
"We believe that through also owning FPS, INEOS will be able to realise greater integration benefits and help secure a competitive long-term future for this important piece of UK oil and gas infrastructure," he added.
Subject to the receipt of regulatory and other third party approvals, BP said it aims to complete the sale and transfer of operatorship during 2017.
WHAT DO YOU THINK?
Generated by readers, the comments included herein do not reflect the views and opinions of Rigzone. All comments are subject to editorial review. Off-topic, inappropriate or insulting comments will be removed.
Related Companies