BLOG: 'Cautious Optimism' and Other Worn Out Industry Phrases, Part II
by Valerie Jones
|
Rigzone Staff
|
Thursday, February 16, 2017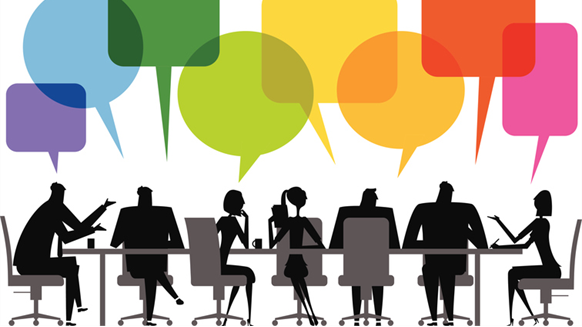 As an industry, have we become over-reliant on certain industry phrases and themes?
The good news? The worst part of one of the toughest oil and gas downturns to date is over. The bad news? We're still stating the obvious.
Several months ago, I wrote a blog addressing some of the more worn-out industry phases at the time. There have been quite a few significant changes in the industry since then – and many of them were positive!
And while the following phrases are a bit worn out, perhaps they aren't as bothersome because they indicate a positive shift in our industry. And that's welcome news … but, seriously. We can stop saying the industry is moving forward with "cautious optimism." Given the tumultuous last two-and-a-half years in industry, is there really any other logical approach?
Here's a few more phrases we may look to retire soon (note: I am guilty of using these myself):
Early [signs of a] Recovery
At this point, there aren't any more early signs. The industry is in full-on recovery mode now.
Great Crew Change
This is no longer an impending situation. Let's face it. It happened. Baby boomers have retired. The question now is 'how are we adjusting as an industry?'
Millennials
These twenty- and thirty-somethings are great and vital to our industry. But there's a new generation – the oldest of whom are preparing to graduate high school – which the industry also needs to focus on attracting. Hello, iGen/Generation Z!
$60/$70/$80 Oil
Enough with the predictions already. Yes, people love analyst predictions, especially us journalists. But guess what? Nobody really knows what oil prices will do.
Bringing Jobs Back [to America]
Don't get me wrong. An embattled industry that has seen hundreds of thousands of job losses globally in the past few years understandably would like to see jobs return. But this phrase in question comes from U.S. President Donald Trump and refers to his plan to bring jobs back to America. He's even credited himself for job creation before taking office.
With all of the jobs I am bringing back into the U.S. (even before taking office), with all of the new auto plants coming back into our.....

— Donald J. Trump (@realDonaldTrump) January 17, 2017
country and with the massive cost reductions I have negotiated on military purchases and more, I believe the people are seeing "big stuff."

— Donald J. Trump (@realDonaldTrump) January 17, 2017
Many industry professionals have high hopes for the pro-business, pro-oil and gas president, but actions speak louder than words. A significant portion of his supporters are anxiously awaiting the return of oil and gas jobs in the United States.
So what did I miss? Any more phrases we need to give the boot in 2017? Drop them in the comment section below.
Generated by readers, the comments included herein do not reflect the views and opinions of Rigzone. All comments are subject to editorial review. Off-topic, inappropriate or insulting comments will be removed.