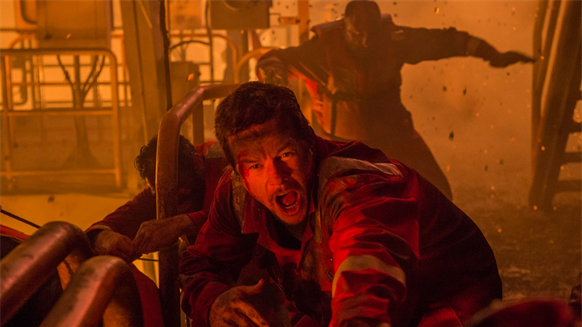 The Peter Berg Film based on the Deepwater Horizon incident stars Mark Wahlberg and Kate Hudson as a rig worker and his wife impacted by the rig explosion.
Maybe it was because many of us recognized friends or family members in the faces of the doomed crew on the Deepwater Horizon. Or perhaps we were just moved by good story-telling. But whatever it was, the Mark Wahlberg/Peter Berg film, Deepwater Horizon, touched a nerve that brought a level of humanity to the man-made disaster, and it shook a Houston audience Thursday night.
Deon Daugherty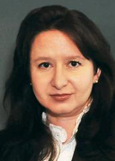 Senior Editor, Rigzone
Wahlberg had told USA Today he wanted the film to honor the 11 men who died in the explosion April 20, 2010, and indeed, he succeeded. Opening sequences focus on the family life of Wahlberg's character – Transocean chief electrical technician – and other crew members preparing for a 21-day hitch on the Gulf of Mexico rig. As the story goes, the well – owned by BP plc – had developed a reputation for being problematic, dubbed the "well from hell."
Once DH lays blame for the disaster squarely on the profound hubris of two BP company men aboard, Donald Vidrine (John Malkovich) and Robert Kaluza (Brad Leland), it pretty quickly gets to the terrible series of missteps that led to the death of the crew members and the destruction of the rig.
As you may recall, Vidrine and Kaluza were indicted for manslaughter, but New Orleans prosecutors dropped those charges in favor of a misdemeanor Clean Water Act filing. Kaluza was acquitted, but Vidrine took a plea that gave him 10 months' probation this year.
But for that, director Peter Berg said the film isn't intended to paint BP as anything other than company motivated by profit – which isn't unreasonable – and over-budget.
"Nobody believes they wanted that rig to blow up … But they were responsible for having a system of business that was not safe when the pressure started to increase," Berg told the Irish Examiner. "They paid deeply for that. It was tragedy. The oil spill is a tragedy, the loss of human life is a tragedy. I don't think BP was a moustache-curling evil villain."
We asked BP for a comment on the film, but the press contact has not yet responded.
The film doesn't veer far into the political aspects of the disaster. A nod to environmental issues that haunt the industry occurred when a pelican covered in oil flies panicked into a control room and knocks itself dead. There is no other commentary.
Still, the movie is released as the industry faces a myriad of problems. The downturn has left many out-of-work and deepwater drilling is struggling under regulations and financing. A contentious U.S. presidential election, which could use the film as a flashpoint on environmental issues and safety, is underway.
Rigzone will explore these issues in the post-Deepwater Horizon industry in North America. Watch this space.
An award-winning journalist, Deon has reported on energy, business and politics for almost 20 years. Email Deon at
deon.daugherty@rigzone.com
WHAT DO YOU THINK?
Generated by readers, the comments included herein do not reflect the views and opinions of Rigzone. All comments are subject to editorial review. Off-topic, inappropriate or insulting comments will be removed.