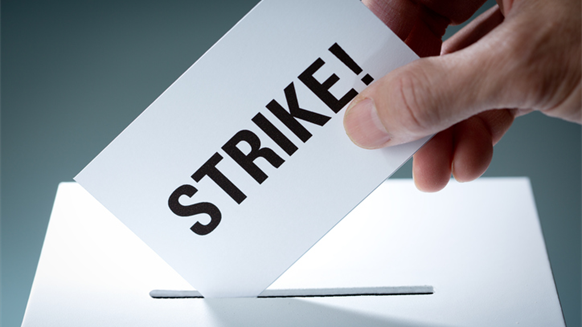 Distinctions among oil-producing regions play a role in how effective strikes are in wage negotiations.
The first half of 2016 was riddled with numerous threats of strikes by oil and gas workers across the world and many made good on their threats.
From the 24-hour strike by oil workers in Brazil to the two-week strike by workers at French oil refineries, energy professionals were not shy about their demands. Could the effects of the prolonged low oil price environment be adding stress on workers?
"Many of the member companies in the Norwegian Oil and Gas [Association] (NOG) are experiencing demanding times, and are in the middle of a restructuring process with extensive downsizing. Unemployment in the industry has risen," Kolbjørn Andreassen, NOG's communications manager who handles wage discussions, told Rigzone. "Given these conditions, NOG believes it would be irresponsible towards both the companies and their employees to agree to terms which weaken profitably and flexibility. Unfortunately, not all the unions appear to share this understanding of reality."
NOG is an employers' organization in Norway whose members are exploration and production (E&P) companies focused on the Norwegian Continental Shelf.
The Norwegian oil and gas sector has been especially active in talks of strikes this summer. The headlining reason for the strikes? Disputes over wages.
"We believe that both the employers and employees are very much aware of the current situation and that both parties wanted to avert strike actions this summer," Andreassen said. "The lead sectors settlement earlier this year set the framework for the oil sector's negotiations."
Kolbjørn Andreassen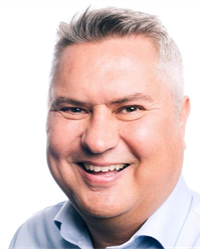 Communications Manager, Norwegian Oil and Gas Association
Andreassen explained that lead sectors are industries exposed to foreign competition, which negotiate their agreements first in a decentralized industry-by-industry process.
While Andreassen said NOG is aware that oil strikes can impact oil prices, it's not something the organization takes into consideration during negotiations.
The US Strikes Out
Strike threats typically roll in favor of the workers in countries such as Norway, partially due to the possible impact to production and worker protections.
But in North America, particularly the United States, workers aren't afforded the same protections and the threat of a strike doesn't hold the same weight.
Take Houston, for example, the energy hub of the U.S. With 4,800 energy firms in the Houston metropolitan alone, according to data from the Greater Houston Partnership, the city holds 28.6 percent of the nation's jobs in oil and gas extraction and 12.8 percent of jobs in support activities for mining.
And a plethora of displaced oil and gas professionals who would love nothing more than to return to work. But odds aren't necessarily in favor of the employees.
"The downturn has certainly added to worker stress, primarily because of layoffs in the industry," Dr. Ray Perryman, president and CEO of Waco, Texas-based economic and research firm The Perryman Group, told Rigzone. "Given the oversupply of labor in the market as hundreds of thousands of workers have been displaced, the likelihood of strikes has been diminished. Workers fearful for their jobs are less likely to make demands because there are thousands of people with similar skills who would be more than happy to step in."
1
2
View Full Article
Valerie is an experienced writer and editor dedicated to providing useful and relevant career news about the oil and gas industry. Email Valerie at
valerie.jones@rigzone.com
WHAT DO YOU THINK?
Generated by readers, the comments included herein do not reflect the views and opinions of Rigzone. All comments are subject to editorial review. Off-topic, inappropriate or insulting comments will be removed.