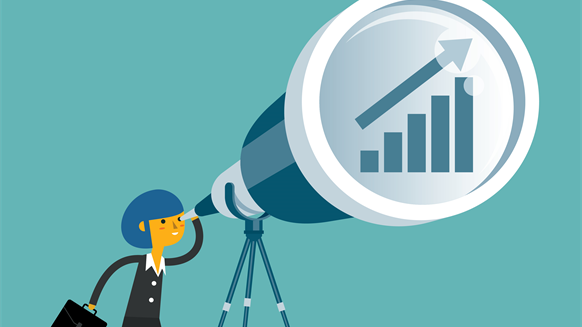 The Final Investment Decision has been approved for the expansion of the Tangguh LNG facility in the Papua Barat Province of Indonesia. The project will create 10,000 new jobs.
BP, on behalf of Tangguh Production Sharing Contract Partners, announced Friday that the Final Investment Decision (FID) has been approved for the expansion of the Tangguh LNG facility in the Papua Barat Province of Indonesia. The project will create 10,000 new jobs.
The Tangguh Expansion Project will add a third LNG process train (Train 3) and 3.8 million tons per year of production capacity to the existing facility, bringing total plant capacity to 11.4 million tons per year. The project also includes two offshore platforms, 13 new production wells, an expanded LNG loading facility, and supporting infrastructure.
The project will play "an important role" in supporting Indonesia's growing energy demand, said BP in a company statement, with 75 percent of the Train 3 annual LNG production sold to the Indonesian state electricity company PT. PLN (Persero). The remaining volumes are under contract to Kansai Electric Power Company in Japan, the other foundation buyer for Train 3.
Work at Tangguh will also support economic growth in the region, providing 10,000 jobs spread over the project period.
"The project is expected to create new jobs starting this year," a BP spokesperson told Rigzone.
"We expect to build on our existing 55 percent Papuan workforce in Tangguh and remain committed to an 85 percent Papuan workforce by 2029," added the spokesperson, confirming BP's commitment to hire locals and develop the region's economy.
"The Tangguh Expansion Project demonstrates BP and its partners' continued confidence in Indonesia and our commitment to work closely with the government to meet the country's energy needs, while creating thousands of jobs," said Bob Dudley, BP Group Chief Executive, in a company statement.
"This final investment decision marks the culmination of many years of hard work by BP, our partners, and the Indonesian Government. We are pleased to reach this major milestone and look forward to continued cooperation as we progress the largest upstream project in the eastern part of Indonesia," added Christina Verchere, BP Regional President Asia Pacific.
This FID decision follows the Government of Indonesia's approval of the Plan of Development II in late 2012. Awards for the project's engineering, procurement and construction (EPC) contracts are expected in the third quarter of 2016 and operation is expected in 2020.
A graduate in journalism from Cardiff University, Andreas has eight years of experience as a business journalist. Email Andreas at
andreas.exarheas@rigzone.com
WHAT DO YOU THINK?
Generated by readers, the comments included herein do not reflect the views and opinions of Rigzone. All comments are subject to editorial review. Off-topic, inappropriate or insulting comments will be removed.
Related Companies