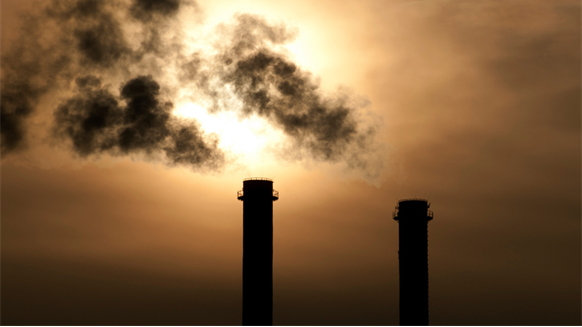 The US, Canada and Mexico will cut greenhouse gas emissions from the oil and gas sector, boost the development of clean power and build new cross-border transmission lines as part of a clean energy plan unveiled Wednesday.
(Bloomberg) - The U.S., Canada and Mexico will cut greenhouse gas emissions from the oil and gas sector, boost the development of clean power and build new cross-border transmission lines as part of a clean energy plan unveiled Wednesday.
The North American Climate, Clean Energy and Environment Partnership, announced by the leaders of the three countries in Ottawa at the beginning of the Three Amigos summit, seeks to impose new restrictions on some industries in an effort to cut emissions and spur a greener economy on the heels of last year's Paris climate summit.
The pledges, made in U.S. President Barack Obama's final North American Leaders' Summit, underscore the political alignment of the three leaders at a summit previously delayed in 2015 amid a standoff over TransCanada Corp.'s Keystone XL pipeline. Now, 18 months later, the climate agreement shows the three countries have moved definitively beyond Keystone, one White House official said.
"The Paris Agreement was a turning point for our planet," the leaders said in a joint statement. "Our actions to align climate and energy policies will protect human health and help level the playing field for our businesses, households and workers."
The leaders also announced changes to the North American Free Trade Agreement, "liberalizing" rules of origin for a range of products, while calling for action to address excess global steel supply and illicit financial flows that could benefit terror groups.
Brexit, Turkey
The leaders stressed the importance of trade, economic integration and open societies amid fallout over the Brexit vote and a rise in protectionist sentiment, including in the U.S.
"We need to be very clear in describing the benefits of an integrated region," Mexico President Enrique Pena Nieto said Wednesday morning after a bilateral meeting with Obama. "Isolationism is not a route toward progress."
Obama and Pena Nieto announced the Mexican president had accepted an invitation to visit Washington. Both expressed condolences after a terror attack killed 41 people in Istanbul. "We stand with the people of Turkey and we intend to do what's necessary" to prevent more attacks like this, Obama said.
Clean Energy
The climate action plan unveiled Wednesday includes a commitment to see half of the continent's electricity generated by clean sources by 2025, including nuclear, hydro, other renewables and carbon capture and storage projects. The latter provides a window for carbon-based power projects to be considered clean energy.
North America's use of clean energy stood at roughly 37 percent in 2015, the White House official said. Reaching the new target, described as a "goal," would grow U.S. clean energy production to 1,900 billion kWh, the White House said in a statement Wednesday.
The clean energy push includes the development of cross-border electrical transmission projects to boost capacity for trading of clean energy and for reliability and flexibility of the continent's energy grid, the leaders said.
Mexico will also join the U.S. and Canada in reducing methane emissions from the oil and gas sector by 40 to 45 percent by 2025, with the three countries pledging a methane reduction strategy in agriculture and waste management.
Vehicles, Nafta
The countries will continue to reduce greenhouse gases throughout their economies -- including boosting deployment of "clean vehicles" in government fleets and cutting emissions from both the shipping and airline sectors. They also plan to harmonize fuel economy standards.
The energy plan includes pledges to "phase out inefficient fossil fuel subsidies by 2025," cut black carbon emissions, bring in "world-class ultra low-sulphur diesel fuel and heavy-duty vehicle standards" and boost protection for migratory species habitat. They call on Group of 20 counterparts to do more to cut emissions.
1
2
View Full Article
Copyright 2017 Bloomberg News.
WHAT DO YOU THINK?
Generated by readers, the comments included herein do not reflect the views and opinions of Rigzone. All comments are subject to editorial review. Off-topic, inappropriate or insulting comments will be removed.