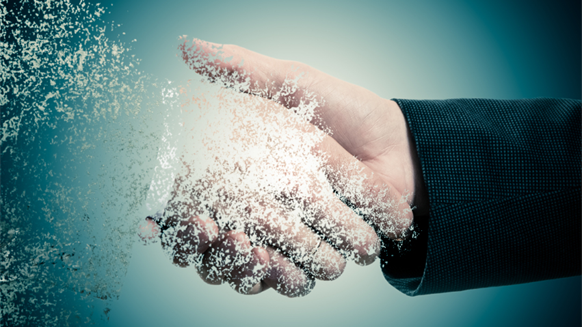 Energy Transfer Equity seeks the right to kill its deal to buy Williams Cos. and to collect a $1.48 billion breakup fee from the energy pipeline operator, accusing it of breaching the terms of their merger.
(Bloomberg) - Energy Transfer Equity LP is seeking the right to kill its deal to buy Williams Cos. and to collect a $1.48 billion breakup fee from the energy pipeline operator, accusing it of breaching the terms of their merger.
Williams broke the pact between the two pipeline giants by, among other things, refusing to cooperate with Energy Transfer's efforts to finance the deal and failing to make "reasonable best efforts" to complete it, Dallas-based Energy Transfer said Thursday in a statement. The company is asking the Delaware Court of Chancery to rule that it can "immediately terminate" the agreement due to the alleged breaches and said it would be entitled to the breakup fee if it did.
A termination would mark the end of a months-long ordeal that has seen Energy Transfer and Williams fight each other both in and out of court over a deal that's gone sour since it was first announced in September. Back then, the merger was valued at $32.9 billion. The ensuing plunge in oil prices dragged down both of the companies' stocks, throwing into question the economics of the transaction, straining discussions between the two and casting doubt on the merger's completion.
It's no "surprise that Energy Transfer is looking to terminate the merger, but now they've confirmed the fact that they want to get out," said Michael Kay, an analyst for Bloomberg Intelligence. "Williams isn't going to back off, and Energy Transfer wants out of the current deal structure now."
Energy Transfer units were up 12 cents, or 1.1 percent, at 9:35 a.m. in New York trading. Williams was down 9 cents, or 0.5 percent, to $20.76.
Scheduled Trial
Energy Transfer said Thursday that Williams further breached the terms of their agreement by making public statements "implying that the Williams Board supports enforcing the merger agreement as opposed to completing the merger." Its court filing is in response to a lawsuit Williams filed earlier this month in an attempt to keep Energy Transfer from using a June 28 closing deadline or a failed tax opinion to pull out of the deal.
Related: Lawsuits Mount as Energy Transfer's Williams Bid Falters
Williams said in a statement Thursday that Energy Transfer's latest claims "are entirely without merit and are yet another transparent attempt" by the company to avoid fulfilling its obligations. The Tulsa, Oklahoma-based company said it'll prove at trial that Energy Transfer was the one to breach the merger agreement "through a pattern of obstruction."
The companies are scheduled to go to trial in June.
Tax Opinion
Energy Transfer has repeatedly said the merger can't be completed because the company hasn't been able to get a "721 opinion" that would deem it an exchange that frees shareholders from tax liabilities. It's seeking the court's permission to cancel the deal if it still hasn't been able to obtain the opinion from tax counsel Latham & Watkins LLP before the June 28 closing deadline.
The two companies are also fighting in court over a private offering that Energy Transfer held without Williams' blessing earlier this year. In a lawsuit, Williams accused Energy Transfer Chief Executive Officer Kelcy Warren of "maliciously orchestrating" the offering to "enrich himself" at the expense of other shareholders.
Energy Transfer's latest statement came just a day after the U.S. declared "effective" the deal's registration statement on the so-called Form S-4, giving Williams shareholders the go-ahead to hold a vote on the merger at a June 27 meeting.
"Notwithstanding the pendency of the litigation described above, ETE intends to continue to comply with all of its obligations under the merger agreement," Energy Transfer said in its statement.
To contact the reporters on this story: Tim Loh in New York at tloh16@bloomberg.net; Mark Chediak in San Francisco at mchediak@bloomberg.net To contact the editors responsible for this story: Lynn Doan at ldoan6@bloomberg.net Stephen Cunningham
Copyright 2017 Bloomberg News.
WHAT DO YOU THINK?
Generated by readers, the comments included herein do not reflect the views and opinions of Rigzone. All comments are subject to editorial review. Off-topic, inappropriate or insulting comments will be removed.
Related Companies