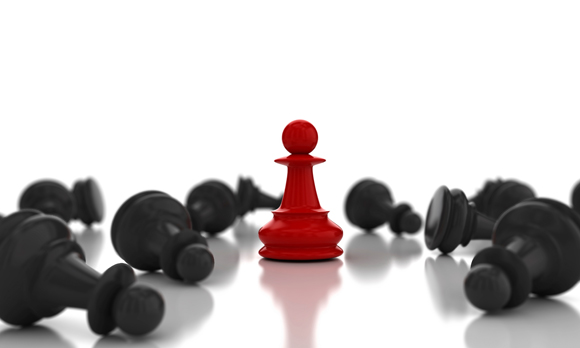 The oil and gas industry needs to stop repeating its history of layoffs and traditional cost-cutting measures, and focus on real change to achieve lasting, lower cost levels.
The global oil and gas industry needs to stop repeating the mistakes of the past, such as layoffs and traditional cost-cutting measures, and pursue real change, such as cutting complexity, increasing collaboration and driving standardization, to achieve lasting lower-cost levels during downturns.
This conclusion comes from the findings of a recent survey conducted by DNV GL of 921 oil and gas professionals worldwide. Industry technical adviser DNV shared the findings of this survey in its new report "A New Reality: the outlook for the oil and gas industry in 2016".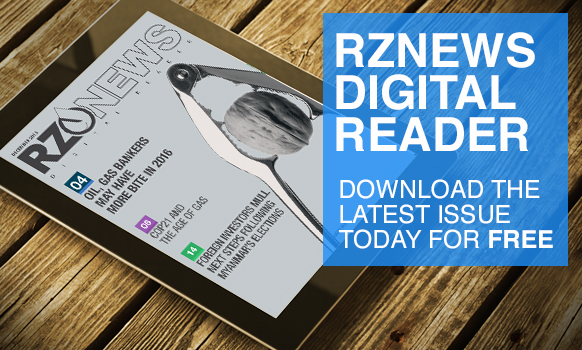 The downturn in global oil prices has resulted in massive layoffs in the oil and gas industry and cutbacks in spending. The oil price downturn had claimed over 200,000 jobs worldwide as of October 2015, according to Forbes. Industry layoffs continue as the industry grapples with oil prices that have dipped below $30/barrel. Low natural gas prices are also prompting layoffs – Southwestern Energy cited low gas prices this week when it reported plans to lay off 376 Houston-Area workers.
With seventy-three percent of senior oil and gas professionals preparing their companies for a lower for longer oil price environment, industry officials believe a new phase of cost management is needed. The downturn in oil prices means that cost management will be a top priority for 41 percent of survey respondents in 2016, with companies focusing on reducing capital expenditures (CAPEX), laying off workers, and squeezing their supply chains to manage costs.
While 74 percent of global professionals surveyed said they achieved their cost-efficiency targets last year – and 65 percent believe the industry will be successful in cutting costs this year – not all portions of the sector have been able to achieve lasting lower cost levels. The survey results also suggested that opportunities for further CAPEX reductions are limited, with 31 percent of survey respondents saying they would focus on tougher CAPEX decision, down from 44 percent last year. And the fact that 27 percent of respondents said they would increase pressure on supply chain – compared with 31 percent in 2015 – suggests that suppliers have been squeezed as much as possible.
For this reason, real change is needed that "will enable industry to adjust to the new reality and put it on a sustainable growth path for the long-term," said Elisabeth Torstad, CEO of DNV GL Oil & Gas, in a Jan. 25 press statement.
DNV did note that it was seeing signs that the industry is adopting longer-term thinking on cost management. Sixty-one percent of survey respondents agree that operators will increasingly push to standardize their delivery globally, up from 55 percent in 2015 and 52 percent in 2014. Forty-nine percent of respondents said their company was taking a long-term approach to innovation and research and development (R&D). However, nearly one in five global respondents said their organization didn't have a strategy in place to maintain innovation.
Thirty-eight percent of U.S. respondents said they believed their company was still taking a long-term approach to innovation and R&D. A similar trend was seen among U.S. respondents. However, one-third of U.S. respondents are concerned that they don't have the strategy to maintain innovation in a down market.
To cope with lower budgets, 45 percent of respondents said they were increasing collaboration with other industry players, and 30 percent plan greater involvement in joint industry projects in the upcoming year.
"Innovation and collaboration are even more important in this current price environment," Torstad commented. "It isn't just about finding the breakthrough technologies – although that's important too – it's also about making things simpler and more efficient and ultimately helping the industry to safely cut costs."
Believing R&D to be a key enabler for sustainable long-term competitiveness, DNV GL is continuing to invest 5 percent of its revenue in this area.
"While the industry is understandably preoccupied with generating shorter-term value, we must also keep an eye on where longer-term value and permanent efficiency gains can be achieved," said Torstad.
Both global and U.S. respondents said they believed their organizations are taking short-term approaches to skills and career development. But average among U.S. respondents was higher with 52 percent, compared to the global average of 43 percent. A higher number of U.S. survey respondents, 21 percent, also see skills shortages and the aging workforce as barriers to growth, compared to the global average of 14 percent. Twenty-eight percent of U.S. respondents expect additional job losses to occur, especially at publicly traded companies.
The same factors cited as a hindrance to growth in 2016 – low oil prices, a weak global economy and uneconomic gas prices – are the same this year. But 81 percent of U.S. respondents said they believed increased consolidation will occur in the sector, compared to 72 percent of global respondents. Twenty-one percent of U.S. respondents also saw a growing regulatory burden as a major barrier, higher than the 11 percent for global respondents.
One third of U.S. respondents also see subsea technologies as the top new or emerging technology impact areas for 2016, DNV reported.
Karen Boman has more than 10 years of experience covering the upstream oil and gas sector. Email Karen at
kboman@rigzone.com
WHAT DO YOU THINK?
Generated by readers, the comments included herein do not reflect the views and opinions of Rigzone. All comments are subject to editorial review. Off-topic, inappropriate or insulting comments will be removed.
Related Companies