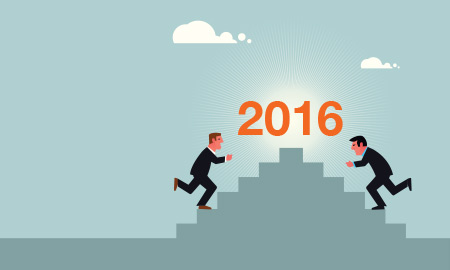 Deepwater Gulf of Mexico production is expected to reach a new peak of 1.9 million barrels of oil equivalent per day in 2016, according to Wood Mackenzie's latest outlook.
New developments and the expansion of older oil fields are expected to lift deepwater Gulf of Mexico production of 1.9 million barrels of oil equivalent per day (boepd) in 2016, the first new production peak seen since 2009.
However, production is expected to plateau for the remainder of the decade following the 2016 peak due to the depletion of legacy fields and a limited number of new projects coming onstream, according to Wood Mackenzie's latest outlook on the deepwater Gulf.
Wood Mackenzie expects deepwater Gulf production to rise 18 percent per year from 2014 to 2016. Next year, production is expected to rise 21 percent from 2014's production level, and the start of production from the Heidelberg field and ramp-up of the Jack/St. Malo project will intensify the rise in production.
Heidelberg and Jack/St. Malo will produce 115,000 boepd in 2016, Wood Mackenzie said. According to SubseaIQ, Heidelberg is located on Green Canyon Blocks 816, 859, 860 and 903 in 5,276 feet of water. Jack/St. Malo is located on Walker Ridge Blocks 758 and 759 in the Gulf in approximately 7,000 feet of water.
Deepwater Gulf production growth also will be augmented by the redevelopment and extension of older fields, Wood Mackenzie noted.
Fifteen field development projects are expected to come online between 2014 and 2016, while only eight developments will come online from 2017 to 2020. But the fields scheduled to come onstream at the end of the decade are important – including Lower Tertiary discoveries such as Stones, Shenandoah and North Platte – and will define the long-term success of the region. According to SubseaIQ, Stones is located on Walker Ridge Block 508 in 9,576 feet of water. Shenandoah is located on Walker Ridge Block 52 in 5,814 feet of water, and North Platte is located on Garden Banks Blocks 915, 958 and 959 in 4,843 feet of water.
Discoveries are being made in increasingly deeper waters and emerging plays that require complex drilling and more advanced, capital-intensive technologies. To meet Wood Mackenzie's production outlook, $17 billion in capital expenditures will be required, 30 percent higher than 2013. The Lower Tertiary play will comprise 21 percent of this capital spending; its share will rise to 53 percent of the total in 2021.
1
2
View Full Article
Karen Boman has more than 10 years of experience covering the upstream oil and gas sector. Email Karen at
kboman@rigzone.com
WHAT DO YOU THINK?
Generated by readers, the comments included herein do not reflect the views and opinions of Rigzone. All comments are subject to editorial review. Off-topic, inappropriate or insulting comments will be removed.
Related Companies