Commodity Prices: Light Crude Oil
The following graphs present commodity future prices over the periods of the last week, last three months and last year. All changes are measured in US Dollars and reflect daily closing prices for the forward month futures.
| | | |
| --- | --- | --- |
| Last 6 Days | Last 3 Months | Last 12 Months |
| | | |
Commodity News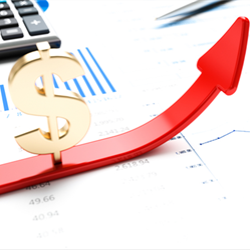 FirstEnergy Expects Crude Oil Price to Hit $70 in 2018
Thursday, June 23, 2016
Crude oil prices will rebound towards $70 per barrel in 2018, according to oil and gas analysts at FirstEnergy.
Oil Ends Higher in Choppy Trade Ahead of Britain's EU Vote
Thursday, June 23, 2016
Oil prices closed 2 percent higher after a volatile session on Thursday, with investors less worried about prospects for the global economy after the last pre-vote opinion polls showed Britain was likely to remain in the European Union.
Oil Settles Down, Bounces Off Session Lows With Gasoline
Tuesday, June 21, 2016
Oil prices dip on Tuesday based on more speculation over Britain's future in the European Union, then pared losses to settle off session lows as a US refinery outage triggered a rebound in gasoline prices.
Oil Up 3 pct as Brexit Chances Dim; Gasoline Surges Too
Monday, June 20, 2016
Oil prices rise 3 percent, settling higher for a second straight day, after polls showing a lower likelihood of Britain leaving the European Union while U.S. gasoline surges 5 percent in anticipation of peak summer driving demand.
Oil Down 5th Day; Brexit, Fed Hike Fears Offset U.S. Crude Draw
Wednesday, June 15, 2016
Oil prices fell for a fifth straight day, their longest losing stretch since February, on worries Britain might leave the European Union while the U.S. Federal Reserve signaled plans for two U.S. rate hikes this year despite slower growth.