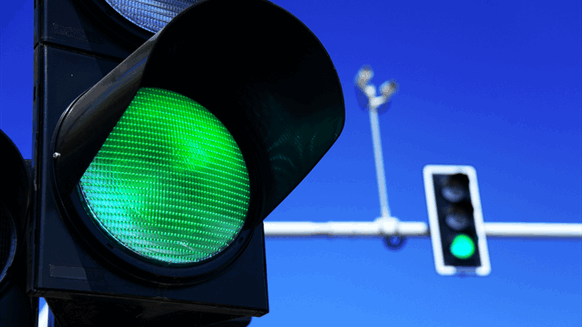 Total SA will start work soon on Qatar's biggest oil field and is willing to make more investments in the country, which faces a trade boycott led by fellow OPEC producer Saudi Arabia.
(Bloomberg) -- Total SA will start work this week on Qatar's biggest oil field and is willing to make more investments in the country, which faces a trade boycott led by fellow OPEC producer Saudi Arabia.
Total will start operating at Al-Shaheen field on Friday to maintain output at 300,000 barrels a day, a development project involving $3.5 billion in investment over five years, Patrick Pouyanne, the company's chief executive officer, said Tuesday in Doha. There will be no disruption in output and deliveries of crude during the transition to Total as the field's operator, he said.
Paris-based Total beat competitors including Royal Dutch Shell Plc last year to win a 30 percent stake in the al-Shaheen joint venture, called North Oil Co., with state-run Qatar Petroleum holding the rest. It's replacing AP Moeller-Maersk A/S in running the deposit, which pumps about 45 percent of the OPEC nation's output.
"We aren't reluctant to invest" in Qatar, Pouyanne said. "We are here to make profits."
Qatar, the world's biggest exporter of liquefied natural gas, is moving ahead with energy projects a month after neighboring Saudi Arabia led a boycott against it, accusing Qatar of supporting arch-rival Iran. QP said last week it will boost LNG production by 30 percent in five to seven years. Qatar's crude production has declined more than 40 percent since 2008. The country is a member of the Organization of Petroleum Exporting Countries and is participating in oil-output cuts aimed at curbing a global glut.
Total operates in the North Field, Qatar's share of the world's biggest natural gas field. The company signed a formal contract last week to develop Iran's part of the field, called South Pars on Iran's side of the Persian Gulf. Pouyanne attended that signing ceremony in Tehran on July 3.
Read more about Qatar's energy expansion plans.
Maersk Oil, which first planned to extract 25,000 barrels a day from Al-Shaheen, found a bonanza in the field's thin, stretched reservoirs that couldn't be drilled vertically. Soon the field contributed half of Maersk's total output. The loss of Al-Shaheen, coupled with low oil prices, has forced its parent A.P. Moller Maersk A/S to consider options to spin off its oil business.
Total's Qatar portfolio also includes a 40 percent interest in Block 6 of the offshore Al Khalij oil field, stakes in two LNG plants, petrochemical facilities, and a natural gas pipeline for export to the United Arab Emirates and Oman.
To contact the reporter on this story: Mohammed Aly Sergie in Doha at msergie@bloomberg.net To contact the editors responsible for this story: Nayla Razzouk at nrazzouk2@bloomberg.net Bruce Stanley
Copyright 2017 Bloomberg News.
WHAT DO YOU THINK?
Generated by readers, the comments included herein do not reflect the views and opinions of Rigzone. All comments are subject to editorial review. Off-topic, inappropriate or insulting comments will be removed.
Related Companies