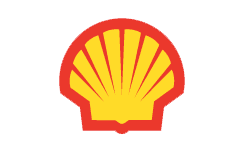 GENERAL POSITION DEFINITION
The SURF (Subsea, Umbilical, Risers and Flowline) group in P&T Deepwater Projects is responsible for the delivery of subsea technology solutions for all major deepwater projects in the Americas region including the Gulf of Mexico and Brazil as well as in emerging deepwater basins in French Guinea, Canada and others. The SURF group also serves as a Center of Excellence for deepwater subsea technology development and deployment in projects across the Shell world.
The Gulf of Mexico is expected to see the development of a large number of new deepwater projects over the course of the next several years including major developments such as Appomattox, Vito and Stones. These projects will see the application of a number of technologies, including high pressure high temperature (HPHT) subsea trees, subsea coolers, artificial lift systems, novel insulation materials, etc. Each of these developments is not only technically complex, but also capital intensive and its success will be contingent upon a meticulous assessment, selection and maturation of key technologies.
Purpose (Standard):
PTP/D - SURF(Subsea, Umbilicals, Risers & Flowlines) is currently leading the delivery of several multi-billion dollar subsea projects. These projects range from the early Select phase to post-FID Execution. Provide engineering and coordination skills (as "subsea controls work package lead engineer") to project team to provide a reliable, completely functional subsea control system, consisting of both topsides and subsea components, safely, with excellent quality, on schedule and within budget. The work can span the system selection, FEED, detail design and execution phases of prospect development. The work will also include specialist/trouble-shooting support to existing producing assets. The Work Package Lead Subsea Controls Engineer on these projects plays a central role in ensuring all aspects of the strategy are delivered and implemented during the execution phase. He/She is also responsible for delivering the subsea controls scope such that top-quartile (project schedule and cost expectations) are achieved.
Accountabilities:
- Act as Work Package Lead for less complex projects.
- Will be expected to consult senior engineers and TAs for project decisions.
Deliverables will include:
• Insure that all deliverables and responsibilities as defined in the project subsea control DCAF requirements are carried out.
• Identify the specific functional requirements of the subsea control system, both topsides and subsea.E5
• Review/configure relevant specifications and insure that they meet the operating company requirements.
• Develop/review schedules and determine the deliverables and hold points necessary to meet the project requirements.
• Work with Controls and Automation (Topsides) & Operational Readiness personnel to define required subsea control system interfaces.
• Monitor progress throughout the project phases and insure that the delivered system meets the requirements/specifications.
• Insure that the systems are properly tested and documented prior to deployment through development of detailed procedures and assignment of experienced QA/QC personnel.
• Insure that the systems are installed correctly via thorough installation and pre-commissioning procedures and that interfaces with all project team personnel are properly carried out.
• Carry out project learnings and/or after action reviews to document problems and prevent reoccurrences.
• Provide technical mentoring & transfer learnings to Junior Subsea Controls engineers and graduates.
Dimensions:
• As a direct report to the Control System Team Lead, each Subsea Controls Engineer is expected to actively participate in team activities, discipline advancement initiatives, and sharing of project-to-project learnings
The Subsea Controls Engineer will work the following on each project:
• Document subsea controls equipment specifications
• Identify Project resource requirements
• Contribute to Shell Subsea Controls Standards development/revisions
• Identify project specific hardware & software requirements
• Manage project cost & schedule for the Subsea control work scope
• Identify, define & sponsor Management of Change MOCs
• Identify need for New Technology
• Participate in vendor qualification / selection processes
• Participate in vendor contracting strategies
• Identify vendor performance requirements
• Interface with other Project work packages
Special Challenges:
•This position will require sharing best practices with other subsea controls team members.
• Surveillance during manufacturing & testing for the subsea controls equipment will require very significant planning, coordination and communication effort (this is extremely critical to success in view of the difficulties of executing projects in remote locations).
• Consistent with personal situation, this position could include working on projects executed internationally, with the opportunity to relocate or rotate to international sites.
Experience & Qualifications:
• 10 years experience a plus. Electrical/Mechanical Engineering degree or equivalent with a minimum of 10 years experience in the Oil and GAS industry.
• Knowledge of existing standards and ability to develop subsea controls functionality requirements for new deep-water development projects.
• Played a significant role on a major project. Demonstrated capability to proactively implement plans, follow through with sustained execution, and to meet project milestones
• Ability to be mentored by more experienced subsea controls staff.
• Excellent communication skills and able to work with and influence multi-cultural multi-disciplinary team, which cross-functional management organization
• A track record of leadership of multidisciplinary project subteams - involving coordination of supporting analysis from other technical professionals
• Utilization of a well-developed technical network within Shell and with external service providers
• A proven track record for consistent delivery within project budget and schedule constraints
Desired Skills:
Employment Type: PERMANENT
Hours: FULLTIME