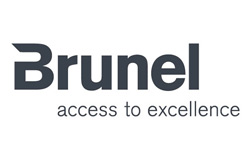 Organisatie:
Directs, coordinates, advises and technically supports all mechanical maintenance activities carried out on a wide range of rotating and stationary equipment at RRD. Provides essential coordination, technical support and advice to the Mechanical Section Head on failure analysis and troubleshooting of equipment. Provides technical field supervision in execution and participates in the preparation of maintenance programs. Directs troubleshooting of chronic problems, identifies reasons and recommends remedial actions and ensures that maintenance services are provided safely and efficiently. Reviews and studies equipment maintenance strategies and activities to ensure achieving optimum performance by developing necessary work plans, recommends future replacements and prepares necessary budget proposals.

Job Description:
As a part of Mechanical Maintenance Team at RRD:
Responsible for managing/executing jobs (operating and capital budget) worth Dhs. 20 M (average annual figures for each senior engineer.)
Contributes to the sustenance, long-term viability and availability of company assets at RRD with a replacement value of more than $ 2.5 billions.
MAIN DUTIES AND RESPONSIBILITIES: 1. Supervision Directs and supervises the activities of assigned personnel in the unit. Performs supervisory functions and exercises financial authority at the level established by Management for the position. To ensure the smooth operation of all the Units. 2. Un-schedule / schedule Maintenance Supervises the implementation of predictive, preventive, corrective, modification and major shutdown maintenance programmes and participates in the preparation of such programmes. Establishes requirements for major repairs or replacements and provides advice to solve problems. Determines work priorities with other concerned personnel. Includes assessing the economic implications of various maintenance methods and ensures effective equipment records are kept and updated. To achieve optimum maintenance at least cost inline with international standards. 3. Equipment availability/reliability Establishes level of equipment efficiency through regular review of equipment performance in coordination with Sr. Reliability Engineer. Finalizes review reports and failure analyses reports, highlights reasons for equipment failures and raises or reviews recommendations to rectify such malfunctions. Suggests procedures to enhance equipment maintainability & to alleviate operational anomalies and rationalizes maintenance cost. Directs troubleshooting of chronic problems associated with plant machinery. Provides guidance to subordinates to ensure that work is carried out in accordance with correct engineering and safety standards. Ensures the preparation of engineering technical reports. To achieve best equipment availability and reliability at least cost. 4. Modifications Comments on equipment modification and new equipment installation proposals. Assists in the preparation of preliminary specifications and drawings and reviews these with the development engineering section. Reviews the detailed estimates provided by Engg. Development and the bids submitted by contractors ensuring their suitability, compatibility with the existing equipment and maintainability. To ensure that appropriate modifications are carried out as per company procedures. MAIN DUTIES AND RESPONSIBILITIES: 5.Contracts & Projects Provides technical supervision over the execution of development contracts. Reviews regular reports submitted by contractors, provides overall assessment of their performance and alerts them of arising discrepancies or areas requiring improvement. Reviews contractor?s invoices prior to payment. Participates effectively in all stages of major projects i.e. SOR preparation, FEED, Equipment selection, spare parts set-up, pre-commissioning & commissioning. To ensure that various contracts/projects are implemented according to the scope in proper way. 6. Spare parts Reviews annual requirements prepared by subordinates for spare parts and materials for equipment overhauls. Advises stock levels for spares based on equipment history and his technical judgement. To ensure sufficient spare parts availability at all times. 7.Budget Actively participates in the preparation of budget to meet operating requirements and also for the capital jobs for his area. Supports his area supervisor in controlling the approved budgets. Conceives/supports new investment proposals for improvements in his area. Reviews technical evaluation of bids pertaining to direct budget purchase requisitions. To ensure proper budget preparation/ control at all stages. 8. T.Q.M. Proposals. Reviews all T.Q.M. proposals and comments on their suitability. Actively involves in the implementation of TQM Proposals. To ensure T.Q.M. culture in his subordinates. 9. DAA/HSE Participates in the preparation of and implements detailed maintenance procedures and practices. Participate in preparation of Departmental activities analysis (DAA). Recommends alternative maintenance frequencies based on past history of breakdowns, equipment performance data or as a result of regular condition monitoring surveys. Ensures that all activities in his area are carried out safely according to the company HSEMS requirements. To ensure safe/efficient work stream in his area. 10. Training Assists in preparing training programs for National employees undergoing on the job training by identifying specific training needs. Provides training, guidance and counselling to trainees, developees and other subordinates with a clear objective of career development. To ensure training program is serving the job requirements. SUPERVISION, PLANNING & ORGANIZING: ? Supervises the implementation of mechanical field activities vide field Supervisors and Technicians. ? Plans short, medium and long-term works including 5 years planning. ? Participates in shutdown (GRSD) Planning, material preparation and implementation. Participate in preparation of shutdown reports. ? Reviews and updates work performance procedures to ensure proper and safe implementation. ? Provides technical advice and assistance to Mechanical Section Head. ? Records and analyses failure history of equipment. PURPOSE OF THE SUBORDINATE JOBS: Mechanical Supervisor: Supervises the installation, maintenance, repair and testing of a wide range of mechanical stationary and rotating equipment in the plant, such as turbo machinery, gas and steam turbines, compressors, furnaces, heat exchangers, marine loading arms, reclaimer, etc. Mechanical Technician: Carries out the skilled installation, maintenance and repair of a wide range of rotating and static equipment. Mechanic: Carries out routine, preventive and predictive maintenance checks and tests on machinery and equipment according to schedules, check lists and specific equipment requirements. Repairs and/or replaces defective parts.

Job Requirements:
WORK CONTACTS Internally: Daily contacts with employees up to Section Head level in Maintenance, Technical services, Operations and Safety & Fire Department to discuss and coordinate work. External: Occasional contacts with equal level personnel in the Takreer and ADNOC Group companies for exchanging information. Regular contacts with contractors regarding execution of maintenance contracts up to the Project Manager level. TYPICAL EXPERIENCE/KNOWLEDGE REQUIRED FOR THE JOB: 1. B. Sc. In Mechanical Engineering. 2. 7 years experience in the installation, maintenance and troubleshooting of a wide range of heavy rotating and stationary equipment, preferably in an oil/gas, petrochemical and power generation industry. 3. Good knowledge of English.