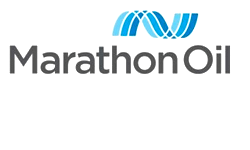 Req ID: 1222

Overview:

The Operations Support Supervisor is based in New Town, ND and reports to the Operations Support Superintendent. [In the absence of the Operations Support Superintendent, the position will report to the Production Superintendent.] The primary responsibility of this position is to ensure production data measurement quality and information transfer, site security, consistent SCADA configuration and effective implementation, in addition to preventative maintenance responsibilities. This role will support the production superintendent, supervisors, and associated field operations personnel in Marathon's New Town office.

This role is responsible for guiding the local team and building strong working relationships with other Bakken business groups. The Operations Support Supervisor ensures compliance with all applicable measurement and production reporting regulations and policies, communications, and application of I&E technology. Specific responsibilities include the development and implementation of measurement and production reporting controls as well as the generation of the daily net production, weekly net run and operations reports. Direct reports include TOW Admins, field-based measurement and I&E technicians, and dispatch related roles in addition to assisting with reliability and maintenance. The position requires good communication skills and teamwork.

The successful candidate will have strong planning skills and HES awareness to continue our journey to zero accidents and support Marathon's reputation as a safe, clean, and compliant operator.

Responsibilities:
Continue to drive the Safety Culture and ensure safe and environmentally responsible work practices by clearly communicating and living Marathon Oil Company core values, ensuring timely completion of and participation in field audits and inspections.
Proactively participate and lead in the Company BBS, GPS assessments and auditing programs, and ensure timely investigation and effective corrective actions are implemented on incidents/near misses to prevent recurrence.
Ensure that all Company and contract employees remain in compliance with safety and environmental rules and regulations.
Manage contractor usage to achieve safe and cost-effective operations to meet our corporate goals.
Ensure that the SCADA feed into TOW is accurate and that the well and network setups in the systems match the physical setup in the field.
Work closely with production supervisors, engineers and field operators. Participate in periodic detailed production review meetings with operating personnel.
Positively interact with office and field personnel in a manner that creates an atmosphere of creativity, cooperation, and attention to the safety of all personnel, the environment and company assets.
Maintain good working relationships to help ensure that Marathon lives its values with key stakeholders, including contract companies, regulatory agencies, landowners, and members of the public.
Assess, develop, and perform preventative maintenance procedures as needed.
Responsible for overall production revenue accounting items associated with production reporting.
Monitor and track effectiveness of salt water disposals and electricity usage issues at field locations.
Minimum Requirements:

Education: High School Diploma or equivalent. Engineering degree is preferred.

Experience: Supervisor experience in oil & gas production operations and field optimization preferred. Experience in production data software (TOW, OFM, etc.), measurement, SCADA, I&E, and communications in relation to well operations (gas lift, plunger lift, pumping units) are a plus.

Computer Skills: Microsoft Office products, KMS (Management of Change system), SAP PM, TOW, eVIN, Wonderware, SAP

Other Skills: Must possess excellent communication, teamwork, planning, and organizing skills. Marathon Oil Corporation (NYSE: MRO) is an independent international exploration and production company. Based in Houston, Texas, the Company has activity in North America, Europe and Africa. The Company has three reportable operating segments, each of which is organized and managed based primarily upon geographic location and the nature of the products and services it offers. Marathon Oil is an Equal Opportunity Employer. If you are a current Marathon employee please use the ERP website to submit referrals. Posting Notes: