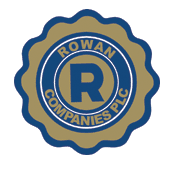 Position Summary
Assist?s the Driller in the planning and execution of all drilling operations for the main or auxiliary well centers. The Assistant Driller is responsible for ensuring the drill crews are properly assigned to their tasks and they are kept fully in the loop as to any changes of plans. He oversees the drill crews verifying all relevant maintenance is performed on all drilling, hoisting and mud circulating equipment whilst following directions from the well program in accordance with Rowan policies and procedures in a safe and efficient manner.
Position Scope
The Assistant Driller will be assigned to work in any area onboard where activities pertaining to drilling operations are being conducted.
Reporting Relationships
Direct Manager/Supervisor - Driller
Functional Manager/Supervisor ? N/A.
Supervisory Relationships
The Assistant Driller Supervises the Derrickmen, Pumpmen and Floorhands.
Qualifications and Experience
The Assistant Driller is required to have:
Three years offshore experience including time on a floating rig (preferably drillship).
Fluent English communication skills (oral and written)
Demonstrated leadership and organization skills
Completion of all training and certification requirements for the Assistant Driller position as described in the Rowan training matrix.
Knowledge of all technical calculations required for the safe operation of the drilling unit and control of the well.
Key Responsibilities and Accountabilities
Comply with Rowan?s Code of Conduct and supporting policies, standards and applicable process documentation.
Perform all work according to agreed expectations of both internal and external customers, focus on doing things right the first time, every time and contribute actively to continual improvement activities.
Act as a Safety Leader ensuring the ongoing identification of hazards and the implementation of controls to manage the associated risks with a special focus on Well Control, Permit to Work and Isolation procedures.
Actively participate in holding daily pre-tour meeting and pre-job meetings as often as required by the operations. When a deviation from the planned operations is necessary, stop the work, regroup and obtain approval prior to plan and implement the deviation.
Follow standard instructions and maintain good communication with the Driller, Toolpusher and inform of any concern, ensuring any deviation is properly communicated and documented.
Ensure that operations are planned, organized, supervised and executed in accordance with well programs, rig move plans, Rowan requirements and contractual obligations.
Perform the Drilling Department?s daily checks, i.e. manifold line-ups, tubular tallies, HSE checks (including DROPS surveys), etc.
Assist Service Partners / 3rd party with the preparation of equipment for upcoming drilling operations.
Organize and supervise the drilling crews for all operations.
Operate the pipe handling equipment for both main well and offline activities.
Assist and relieve the Driller during drilling operations.
Read and interpret various gauges and meters relating to the drilling operations and assist the driller in maintaining records and logs.
Maintain accurate record of tubular and tool dimensions in the hole (for instance but not limited to : internal and external diameter, fish neck, serial numbers)
Maintain accurate records of drilling line ton-miles and assist the Driller ahead of time with the planning for Slip and Cut operations.
Maintain an organized drilling equipment store and records of tubular, subs and fishing tools inventory.
Ensure the solid control equipment and mud mixing operations are being monitored constantly and keep accurate records of fluid displacement when running tubular in or out of the hole.
Implement, follow and regularly review Rowan work instructions, ensure they are understood and observed by all drill crews.
Demonstrate leadership support for Rowan?s Competence Management Program and implement all program requirements to ensure direct reports have the necessary competencies, training and skills to perform their job.
Provide regular mentoring, appraisal and feedback to direct reports.
Maintain the hygiene and housekeeping onboard the rig floor and associated areas to Rowan drilling standards with a particular focus on clear escape routes and walkways.
Key Behavioral Attributes
Enthusiastic, self-driven and dynamic, pro-active attitude
Always promote company interest in a positive manner
Demonstrate Commitment, Leadership and Accountability especially in HSE matters
Actively train, coach subordinates to ensure readiness for the next promotion/position by
monitoring their performance, and carrying out efficient appraisals as often as required.
This Position Is Closed to New Applicants
This position is no longer open for new applications. Either the position has expired or was removed because it was filled. However, there are thousands of other great jobs to be found on Rigzone.
Similar Jobs Currently Available