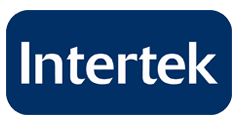 JOB DESCRIPTION:
• Reviews mechanical design of projects for technical accuracy, compliance, completeness and feasibilty to governing codes and company requirements.
• Establishes technical guidelines, devises new approaches, applies existing criteria in new manners and draws

QUALIFICATIONS:

Technical Capabilities:
- Experience with static and rotating packaged equipment preferred.
- Requires expertise with mechanical equipment in a gas plant, LNG, refinery, chemical, or oil and gas production environment.
- Familiar with industry and Company standards, specifications, and guidelines for rotating and static equipment & packaged equipment skids.
- Experience with vendor mechanical equipment design, manufacturing, and testing is beneficial.
- Able to provide technical evaluation of mechanical equipment and piping design.
- Handles large number of concurrent activities; manages outside design resources when necessary.

EXPERIENCE:

10+ - 15 years, PE preferred and may be required by region

EDUCATION:

BS preferred or equivalent experience BSc (UK)

ADDITIONAL COMMENTS:
- This position will be a key member of the LNG Plant Mechanical team from Phase 3 through Phase 4.
- Position will serve as a Company representative in the EPC contractor's office. Position is responsible for delivering static and packaged equipment mechanical deliverables for the facility -- including both the design and fabrication.
- Provides review of mechanical deliverables by the FEED contractor and vendors to ensure they meets Company specifications, basis of design, and safety standards.
- Responsible for design review and approval of packaged equipment such flares, fired heaters and incinerators, pig traps, water treatment, wastewater treating, pump stations, etc including managing multi-disciplinary input from Structural, Electrical, Instrument, and Safety.
- Supports other Mechanical team members as needed on reviewing centrifugal compressors, cryogenic pumps, vessels, heat exchangers, etc.
This Position Is Closed to New Applicants
This position is no longer open for new applications. Either the position has expired or was removed because it was filled. However, there are thousands of other great jobs to be found on Rigzone.
Similar Jobs Currently Available