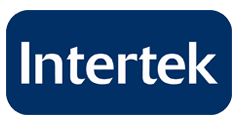 JOB DESCRIPTION:

Coordination and oversight of the contractor's work associated with fabrication and overseeing the field installation of system components. Provide additional engineering support during detailed design and procurement, as well as interface and support for fabrication. This position will provide Incident and Injury Free (IIF) leadership to establish and maintain an IIF culture at the engineering and fabrication sites.Ensure construction and fabrication methodologies meet Chevron project technical, safety, environmental and regulatory requirements, and project objectives of operability, maintainability, reliability, and life cycle cost. Coordinate with subject matter experts on welding, materials and corrosion, NDT, field joint coating, fabrication, quality control, engineering, system integration testing and factory acceptance testing and commissioning to ensure that Company Technical Requirements are met and ensure Chevron technical specialists are effectively utilized.

QUALIFICATIONS:
10+ years of experience with fabrication and installation.
Technical Capability - Previous experience with modular design of oil and gas processing projects in CPDEP Phase 3 and 4 is essential.
Experience supervising FEED/EPCM contractors, including technical interfaces with package Vendors is strongly desired.
Good understanding of different discipline requirements is required.
Previous experience with weight management programs is essential.
EDUCATION:

BS preferred or equivalent experience BSc (UK)

ADDITIONAL COMMENTS:

The Module Engineer will be part of the owner's engineering team in Contractor's office with responsibility to coordinate engineering discipline (Electrical, I&C, Civil, Structural, Mechanical) input into module design activities. Responsible for providing modularization design support from start of FEED engineering through Fabrication including module weight report and weight control. Directs/monitors Modularization Design and associated Vendor's package designs to ensure compliance with Company specifications and operating philosophy. Responsible for ensuring implementation of Safety-in-Design (SID) standards and other human engineering elements. This includes accessibility, maintainability, mechanical handling, etc. Responsible for coordinating with operations and maintenance to ensure overall package designs and layouts meet the necessary requirements for operational safety and reliability. Responsible for interfacing with key disciplines, including discipline and project engineers engineers, Operations personnel, and others.
This Position Is Closed to New Applicants
This position is no longer open for new applications. Either the position has expired or was removed because it was filled. However, there are thousands of other great jobs to be found on Rigzone.
Similar Jobs Currently Available