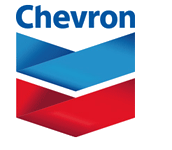 Chevron Corporation is one of the world's leading energy companies. Headquartered in San Ramon, California, and conducting business in approximately 180 countries, the company is engaged in every aspect of the oil and natural gas industry, including exploration and production; refining, marketing and transportation; chemicals manufacturing and sales; and power generation.

Chevron Energy Technology Company (ETC), a division of Chevron U.S.A. Inc., is accepting online applications for the position of Reservoir Simulation Consultant, located in Houston, Texas.

Overview:

The Reservoir Simulation Consultant role will perform high-end reservoir engineering and reservoir flow simulation studies for Chevron's worldwide operations including major capital projects, new ventures, exploration, mature fields, various recovery processes (primary, secondary, EOR, storage), multiple development scenarios.

Position Details: Key Job Responsibilities for this position may include but are not limited to performing:

Build, run, and calibrate simulation models.

Perform predictions for large and complex reservoirs.

Perform simulation model building, simulation model use and simulation work flow.

Evaluate multiple reservoir management and development scenarios to optimize overall performance and value for a wide variety of assets (carbonate, clastic, oil, gas, onshore, offshore)

Train and mentor less experienced engineers.

Required (Basic) Qualifications:

A Bachelor's Degree in Petroleum Engineering or related engineering discipline.

Minimum of 5 years of directly related experience in Reservoir Simulation.

Specialized knowledge of simulation model building, simulation model use, and simulation work flow.

Demonstrated experience with multiple model types, including black oil, compositional, stream line, etc., including applications for new developments (green fields) and mature assets (brown fields)

Demonstrated experience in data analysis and data manipulation, as well as simulation workflow process improvement skills.

Strong Windows and UNIX computer skills.

Demonstrated understanding of rock and fluid properties and how to incorporate them into a simulation model.

Demonstrated experience in operating company asset development and planning, optimization, waterflooding, decision analysis and reservoir management.

Demonstrated experience with major capital projects.

Demonstrated experience with Peer Assists and Subsurface Technical reviews.

Preferred Qualifications:

A Master's Degree in Petroleum Engineering or related engineering discipline.

Relocation Options:

Relocation may be considered within Chevron parameters.

International Considerations:

Expatriate assignments will not be considered.

Chevron regrets that it is unable to sponsor employment visas or consider individuals on time-limited visa status for this position.
This Position Is Closed to New Applicants
This position is no longer open for new applications. Either the position has expired or was removed because it was filled. However, there are thousands of other great jobs to be found on Rigzone.
Similar Jobs Currently Available