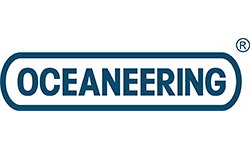 Company Profile
Oceaneering is a global oilfield provider of engineered services and products primarily to the offshore oil and gas industry, with a focus on deepwater applications. Through the use of its applied technology expertise, Oceaneering also serves the defense and aerospace industries. Oceaneering's business offerings include remotely operated vehicles, built-to-order specialty subsea hardware, deepwater intervention and manned diving services, non-destructive testing and inspections, mobile offshore production systems, and engineering and project management.

Duties & Responsibilities
The Electrical Engineer responsibilities include conceptual design work, engineering analysis, and some development for new products. Writes or reviews technical proposals, equipment evaluations & sourcing. Product testing and offshore field operations of hardware. Allocates assignments of various portions of a project to Designers/Drafters, Technicians or other Engineers, as needed. Limited project budgetary and schedule responsibilities. Provides reports on the status of project milestones and adjusts schedules accordingly. Identifies project staffing requirements and coordinates staffing with supporting organization managers. Assigns and oversees project personnel to specific phases or aspects of project such as technical studies, product design, preparation of specifications and technical plans, and product testing. Reviews product design for compliance with engineering principles, company standards, customer contract requirements, and related specifications. Coordinates activities concerned with technical developments, scheduling, and resolving engineering design and test problems. Interfaces with customers to provide project status reports and ensure customer needs are met. Provides status and progress reports to customer, project team, and management.

Qualifications
Bachelor's degree in Electrical Engineering plus a minimum of two (2) years related experience and/or training is required.

To perform this job successfully, an individual should have knowledge of Microsoft Word, Excel, AutoCad, and Solidworks. Knowledge of PeopleSoft or similar system highly desired. Good working knowledge of Engineering Fundamentals, FEA software is a plus.

Equal Employment Opportunity
As set forth more fully in the Company's Equal Employment Opportunity Statement, Oceaneering is an equal opportunity employer.
This Position Is Closed to New Applicants
This position is no longer open for new applications. Either the position has expired or was removed because it was filled. However, there are thousands of other great jobs to be found on Rigzone.
Similar Jobs Currently Available