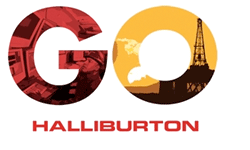 Why Halliburton? How about global opportunities, interesting work within small cohesive teams, extensive training, and the opportunity to take your career wherever you want it to GO, with all the support and stability of a truly global organization. With more than 60,000 employees in approximately 80 countries, Halliburton is one of the largest and most respected energy services companies in the industry. Since 1919, our customers have relied on our industry-leading technologies, scientific expertise and, most importantly, our knowledgeable and experienced professionals to help them meet the world's demand for energy. Whether you are a new graduate seeking your first job, or an experienced professional looking to make a career change, we have fantastic opportunities across our organization. Are you ready to GO?
Under broad direction, has proven track record on critical problem solving. Applies theories, principles and practices to the research and development of new and improved products, and services. Has responsibility for interpreting, organizing, executing and coordinating assignments. Decisions and recommendations are authoritative and have far reaching impact on scientific activities of the company. Formulates and guides the attack on problems of exceptional difficulty and importance to the organization or the industry, where problems are characterized by their lack of scientific precedents or lack of success of prior research. As a leading authority for broad program areas or highly specialized areas, provides advisory and consulting work for the organization at the Manager and Director level. Contributes inventions, novel designs or techniques which are of material significance in the solution of important problems. Numerous patents, publications, and presentations are an important contribution at this level. Recognized as a leading authority both inside and outside of the company. Participates in, makes significant contributions to and may provide Leadership in Professional Societies. Role may include team leadership/supervisory functions such as reviews, interviewing and hiring. Job role contributes to value creation.
•Strong knowledge of Chemometrics or a use of statistical algorithms is required. Knowledge of reservoir description is required with a specialization in reservoir fluids or geochemistry or PVT or flow assurance preferred.
•Keep abreast of advancement in industry and technology trends in both academia and industry, with emphasis on reservoir characterization in particular.
•Interpretation of field data with respect formation evaluation.
•Develop processes for sensor calibration, interpretation and applications
•Provide sensor interpretation algorithms and answer product for field applications
•Provide interdisciplinary guidance to efforts by other scientists in the department
•Assist field operations in the commercialization of new sensor technology
•Develop intellectual properties in line with organization's strategy
•Publish papers to promote new sensor technology to clients and industry
•Interface with internal stakeholders to identify areas of maximum impact for research and development
•Interface with clients on the capabilities and performance of existing tools and services.
•Advanced degree in Science or engineering is necessary with PhD preferred.
•13 years of related experience preferred
•Candidate is expected to be able to performance simulations and data analysis capabilities necessary. Candidate should be familiar with Matlab or related data analysis software.
Halliburton is proud to be an equal opportunity employer.