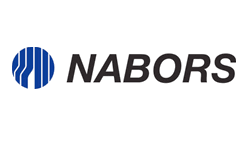 BASIC FUNCTION

To receive/distribute information to/from area personnel, including supervisors, customers, and management; giving work assignments to various personnel to address client's request for the company's services. Maintains a record of all communication documents.
ESSENTIAL FUNCTIONS

1. Under general supervision, operates radio dispatching units for the purpose of directing various communications, routing trucks and rigs, and scheduling work.
2. Documents phone calls in call log and transmits correspondence from various sources.
3. Maintains viable relationship with customers at all times, while ensuring that customer's needs are taken care of in a timely and consistent manner.
4. Coordinates and schedules equipment and personnel as needed.
5. Provides accurate accident, safety and various other related reports as required.
6. May be responsible for pricing and filing work tickets, producing and distributing morning operations reports, monthly fuel reports, vehicle transfer reports, and railroad commission reports.
7. May be responsible for maintaining vehicle registration permits, tracking mileage for truck fleet, and coordinating vehicle maintenance when necessary.
8. Responsible for performing job independently without continual supervision.
9. Performs and assumes other duties and responsibilities as may be required by immediate supervisor.
10. Performs the primary thinking called for and encompassed by the overall Position Definition.
11. Adheres to Company policies and work requirements.
Desired Skills:
• Pass the company's drug screen.
• Motor vehicle record qualifies individual to be an approved company driver.
• Acceptable criminal history.
• Ability to read, write and speak English to the extent that they are able to understand verbal and written instructions as well as give verbal and written instructions in English; and the ability to use simple mathematical calculations using whole numbers, fractions and decimals (addition, subtraction, division and multiplication) to make job related calculations.
• Satisfactorily complete the company's comprehensive Basic Skills Test.
• Satisfactorily complete the company's Opinion Survey.
• Ability to operate radio dispatching unit.
• Ability to learn the operation of a 10-key calculator, typewriter, telephone and personal computer.
• Experience and Educational Requirements: High School diploma and at least 1 year driving experience or dispatching experience.
• Position requires the ability to perform light physical work such as lifting and carrying, pulling, pushing, reaching, squatting, kneeling and the use of a stepladder.
Employment Type: PERMANENT
Hours: FULLTIME
Benefits: