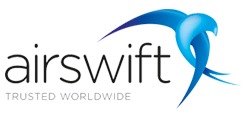 An excellent opportunity has arisen for an experienced Proposals Manager within a professional supplier of consultancy, engineering and project management services to the Oil and Gas industry.
A summary of the position is to manage the Proposals department. To manage the proposal/prequalification development process starting after opportunity identification and continuing through document submittal.
Main Activities
Manages development of selected major proposals and prequalification.
Manages the proposal / prequalification development process, starting after opportunity identification and continuing through document submittal.
Facilitates proposal meetings, assigns tasks and sets deadlines, tracks progress, communicates and compiles information from involved departments and ensures that customer requirements and deadlines are met
Serves as liaison between proposal team and commercial/contracting department. Interfaces with Engineering, Project Management, and Sales to obtain all information necessary to prepare the quotation or proposal.
Obtains the appropriate signatures for proposal/prequalification submittals (cover letters and bid forms).
Oversees updating of proposal / prequalification status information in corporate database.
Oversees development and updating process for employee resumes.
Automates processes where possible and ensures that historical data can be recaptured and utilized for future proposals where appropriate.
Reviews work of Proposals and Pursuits team to ensure conformance to specifications and to identify deviations from accepted company policy / practice.
Manages the human resource functions of assigned team, including hiring and firing, performance appraisals, coaching and counselling team. Recommends and provides input for salary and job change actions.
Ensures that staff receives safety and process training.
Coaches and counsels team to improve technical skills and interpersonal and problem resolution skills.
Works to identify and provide opportunities for team to learn new skills and techniques.