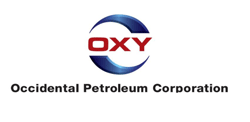 Contribute. Grow. Lead…with OxyChem. Looking for a challenge? Desire to achieve your true potential? OxyChem is a growing, action-oriented, safety driven chemical manufacturing company continually striving to be the best in the business while staying focused on environmental protection. The secret to our success has and will continue to be our people.

Occidental Chemical Corporation (OxyChem) is a leading North American manufacturer of polyvinyl chloride (PVC) resins, chlorine and caustic soda - key building blocks for a variety of indispensable products such as plastics, pharmaceuticals and water treatment chemicals. Other OxyChem products include caustic potash, chlorinated organics, sodium silicates, chlorinated isocyanurates and calcium chloride. For every product it makes, OxyChem's market position is No. 1 or No. 2 in the U.S. and No. 1, 2 or 3 in the world.

In a fast-paced industry that demands precision, we create a supportive workplace where the safety and well-being of our employees are paramount. We are committed to rewarding top performers, offering very competitive pay and benefits, and providing tremendous career development opportunities. We are looking for experienced and self-motivated individuals to fill the position of Millwright at our manufacturing facility located in Niagara Falls, New York.

Essential Job Duties:
Responsible for following established safety rules and regulations.
Performs a wide variety of mechanical repairs and construction to include pipefitting, rigging, welding, reinforced plastic, sheet metal systems, structural systems, carpentry, masonry work, industrial painting, insulate, machinist fitting and hydraulic repairs.
Determines material needs, sequence of operations, and job methods including the use of a computer for storing and using information for preventive/predictive maintenance.
Interprets drawings and plans, determines procedures and calculates and determines dimension, tapers and other data using Shop formula and handbooks, selects and determines material specifications.
Performs work associated with fabrication, assembly, disassembly and repair of vessels, movement and set-up of equipment.
Desired Skills:
High School Diploma or GED
A minimal of 3 years mechanical experience in millwright activities in an industrial environment
High level of safety and environmental awareness
Able to work non-traditional or extended shifts during the week and overtime as needed to maintain a 24/7 operating plant
Good communication and interpersonal skills including the ability to work as part of a team
Ability to read, speak, and write English
Must be able to properly and safely wear all required PPE such as safety glasses, hard hat, steel toed shoes, respirators, etc
Physical requirements include working in atmospheric conditions during all weather seasons, working with hand tools, ability to climb ladders, and traverse uneven surfaces. Must be able to safely climb, bend, stoop and lift objects weighing up to 50 pounds. Must be able to wear personal protective equipment. Must be able to exit facility in expedient manner during an emergency situation.
Oxy is an Equal Opportunity Employer M/F/D/V
Employment Type: PERMANENT
Hours: FULLTIME
This Position Is Closed to New Applicants
This position is no longer open for new applications. Either the position has expired or was removed because it was filled. However, there are thousands of other great jobs to be found on Rigzone.
Similar Jobs Currently Available