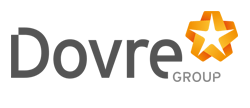 Dovre Group is pleased to offer the position of Project Controls Engineer in North Slope, Alaska who will provide project cost, support PMT and Cost Stewards, provide project reporting, and monitoring and appraising Contractor's Site on behalf of our client.

MAIN FUNCTIONS
The Project Controls Engineer (PCE) is responsible all aspects of project control and reporting, including project change management, estimate development, cost control, progress measurement, schedule development and schedule control.

TASKS AND RESPONSIBILITIES
1. Provide overall project cost, schedule, estimating, progress measurement, and change management leadership and expertise
Participate in kick-off meetings with the EPC contractor and PMT to ensure common understanding of cost, schedule, estimating, progress measurement, and change management requirements
Conduct briefing sessions for project team members with respect to project control requirements and processes
Cooperate with IPR teams and post audit activities with respect to project services functions
Participate in gathering and recording lessons learned for the project
2. Supporting PMT and Cost Stewards with ongoing project cost and schedule analysis, reporting, forecasting, budgeting and Change Management.
Develop and document Control Estimates, Schedules and Budgets (annual and multi-year), and ensuring that these products reflect the approved project design/execution scope
Analyze cost and schedule trends, develop and review cost and schedule forecasts
Prepare monthly cost reports (budgets, forecasts, expenditures, commitments)
Maintain ongoing cost vulnerability/cost reduction opportunities database
Review Controller's monthly Stewardship Report for actual invoice bookings
Develop monthly estimates of Work-In-Place (WIP) for Client and 3rd-party costs
Administers the project change control process for their Stewardship area
Develop monthly expenditure and commitment forecasts
Monitor and report on cost and schedule implications of changes
Participate in contract commercial bid evaluations (as required)
Participate in developing Contract Price Budgets and Contract Control Schedules and Milestones
Support preparation of Advance Commitment or Full Funding estimates and budgets
Interface with Controllers regarding AFEs/budgets and invoices
3. Monitoring and appraising the performance of Contractor's Site in the areas of cost, progress and schedule control.
Examine and evaluate the Contractor's cost and schedule control organization, plans, performance and procedures
Review and, where appropriate, endorse schedule, progress and cost Baselines and forecast prepared by contractors
Review and endorse progress measures reported by the contractor
Review cost and schedule bases of contractor's Change Proposals - review and endorse Change Orders - monitor, analyze and report contractor invoices
Assist site management in developing/reviewing cost and schedule corrective actions and recovery plans, and making sure needed actions/plans are implemented.
QUALIFICATIONS AND EXPERIENCE
Bachelors of Science Degree in Engineering, Engineering Technology, Business Administration
5+ years prior oil and gas industry experience
Strong Influencing, Consulting, Mentoring, Analytical, and Computing skills (Excel skills required)
Adaptability to changing priorities
Strong interpersonal and communication skills
Ability to multitask and respond quickly to urgent analysis requests
Dovre Group is an equal opportunity employer. We encourage application from anyone meeting the requirements for any position for which we recruit and welcome your questions regarding this position.