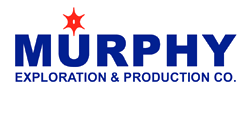 GENERAL DESCRIPTION OF POSITION
This position is responsible for environmental air compliance for all operations (drilling, workover, completion, operations, production, construction, etc.) per EPA/ LDEQ / LDNR/ TxRRC/ TCEQ for air for onshore operations in the United States.

ESSENTIAL DUTIES AND RESPONSIBILITIES
Assist in coordinating, developing, implementing, training, monitoring and continuous improvement of HSE systems, policies, standards and procedures and environmental air initiatives.
Prepare reporting and response to regulatory agencies (where required) in the event of regulatory exceedances, penalties, inquiries or other issues.
Participate in site audits, inspections and incident investigations to determine/facilitate compliance with the HSSE-Management System and regulatory requirements.
Identify and document laws and regulations applicable to the U.S. Onshore business.
Prepare all air permitting submittals.
Provide guidance for air compliance.
Maintain historical air files.
Timely handle compliance letters received from the TCEQ, LDNR, LDEQ, and EPA.
Support operations if and when state or federal regulators send notice that they will be visiting a location.
Perform any other related duties as required or assigned.

QUALIFICATIONS
To perform this job successfully, an individual must be able to perform each essential duty mentioned satisfactorily. The requirements listed below are representative of the knowledge, skill, and/or ability required.

EDUCATION AND EXPERIENCE
Technical degree required in such disciplines as law, engineering, etc, plus 3 years related experience and/or training.

COMMUNICATION SKILLS
Ability to effectively communicate information and respond to questions in person-to-person and small group situations with customers, clients, general public and other employees of the organization. Ability to write reports, business correspondence, and policy/procedure manuals; Ability to effectively present information and respond to questions from groups of managers, clients, customers, and the general public. Ability to read, analyze, and understand common scientific and technical journals, financial reports, and legal documents; Ability to respond to complex or difficult inquiries or complaints from customers, regulatory agencies, or members of the business community.

MATHEMATICAL SKILLS
Ability to comprehend and apply principles of advanced calculus, modern algebra, and advanced statistical theory.

CRITICAL THINKING SKILLS
Ability to apply principles of logical or scientific thinking to a wide range of intellectual and practical problems. Ability to deal with nonverbal, logical or scientific symbolism such as formulas, scientific equations, and graphs. Ability to deal with a variety of abstract and concrete variables.

REQUIRED CERTIFICATES, LICENSES, REGISTRATIONS
B.S. Engineering (i.e., Civil, Chemical, Mechanical, Environmental, Biological, etc.)

PREFERRED CERTIFICATES, LICENSES, REGISTRATIONS
M.S. Engineering (i.e., Civil, Chemical, Mechanical, Environmental, Biological, etc.)
Engineer in Training (EIT) or Professional Engineer (PE)
Environmental professional certifications (i.e., REM, etc.)
SOFTWARE SKILLS REQUIRED
Advanced: Presentation/PowerPoint, Spreadsheet, Word Processing/Typing
Basic: 10-Key, Accounting, Contact Management, Database
INITIATIVE AND INGENUITY
SUPERVISION RECEIVED
Under general supervision where standard practice enables the employee to proceed alone on routine work, referring all questionable cases to supervisor.

PLANNING
Considerable responsibility with regard to general assignments in planning time, method, manner, and/or sequence of performance of own work, in addition, the work operations of a group of employees, all performing basically the same type of work.

DECISION MAKING
Performs work operations which permit frequent opportunity for decision-making of minor importance and also frequent opportunity for decision-making of major importance; the latter of which would affect the work operations of other employees and/or clientele to a moderate degree.

MENTAL DEMAND
Highly intense mental demand. Continual involvement with strategic and operational management functions which relate to both the short-term and long-term time periods.

ANALYTICAL ABILITY / PROBLEM SOLVING
Moderately structured. Fairly broad activities using moderately structured procedures with only generally guided supervision. Interpolation of learned things in somewhat varied situations.