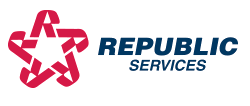 Tervita is a leading North American environmental and energy services company. Our 4,100 dedicated employees partner with natural resource and industrial companies who share our values and work with them to create a sustainable future. Safety is our highest priority: it influences our actions, guides our decisions and shapes our culture. We maintain a strategically located network of more than 95 state-of-the-art waste management facilities and a fleet of specialized equipment and assets to help customers address production and operational waste challenges. Our highly effective, convenient and environmentally sound solutions help minimize environmental impact and maximize returns.

A privately-held company, we've been known for the past 25 years by the brands of our founding companies: CCS, Hazco, Beck, Concord and others. By joining together our individual expertise, experience, assets and services, we will be uniquely positioned to develop integrated project management solutions and provide customers easier access to our broad range of comprehensive services.

Position Summary:

Day to day management of Closed Loop Operations. This includes management of multiple operating units and the staff assigned to those units. Broad responsibilities include management of operations, Operators, technical troubleshooting and interacting with Company Men.

Responsibilities:

The core areas of accountability include but are not limited to:

• Handle communications with Company Rep regarding shift operations and inform Lead operator of such communications.
• Ensure that work is conducted in a safe and environmentally sound manner, with all personnel and have proper PPE.
• Responsible for SAFETY MEETINGS during job procedures.
• Responsible for operation and troubleshooting of Closed Loop equipment.
• Responsible for equipment upkeep on job location and in Closed Loop yard.
• Must make sure accurate job log and data sheets are being taken for the job.
• Responsible for SAFETY and all site personnel.
• Responsible for proper testing procedures and accurate logging of test results.
• Must make sure job folder is supplied with safety meeting, log, MSDS and job specific data sheets.
• Will be required to make a checklist before and after job of any repairs to be done before next job.
• Responsible for establishing and adjusting work procedures to meet schedules, using knowledge of capacities of the equipment.
• Responsible for job walk thru and job site evaluations.
• Responsible for the operation and return of any rental equipment needed to perform certain job task.
• You will be expected to exercise reasonable judgment , and use your "stop Authority", by stopping any activity that poses a danger to personnel or equipment.
• Will follow and enforce customer policies on location.
• Availability via cell, to respond within one hour 24 hrs a day 7 days a week


Qualifications:

• Minimum of 1 year experience in Solids Control related operations and equipment or a combination of skill and/or experience acceptable to upper management.
• High Level of understanding of the Company's equipment and services.
• Leadership qualities.
• Able to initiate or suggest plans to motivate workers to achieve work goals.
• Able to work on projects individually, as part of a team, and or act as a team leader.
• Good communication skills.
• Ability to liaise with customers.
• Initiative in problem solving.
• Responsible attitude toward work.
• Able to respond to inquiries and emergencies from the field.


Tervita Corporation is an Equal Opportunity Employer and considers applicants for all positions without regard to race, color, creed, religion, ancestry, national origin, age, gender/sex, marital status, sexual orientation, physical or mental disability, military/veteran status, citizenship status, the basis of genetic information or any other group protected by Federal or State law or local ordinance.

Applicants who are extended an employment offer will be required to complete a pre-employment physical, drug screening, and background check as applicable by position. All employment offers are contingent upon the successful completion of these pre-employment processes.