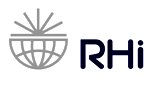 From an extensive network of operations located in key industry centres worldwide, RHi provides consultancy, systems and specialist personnel to support its clients' projects, central functions and operations.

RHi specialises in all aspects of estimating, quantity surveying, project controls and contracts procurement and administration to the Oil and Gas and energy and process industries.

RHi is currently recruiting for a Planner for a large Oil and Gas operator based in Farmington, New Mexico. Candidate must a local resident of Farmington, New Mexico without any work restrictions.

The Planner will be responsible for maintaining overall project planning and scheduling controls, plans and procedures.

ACCOUNTABILITIES: The Planner's duties and responsibilities are as follows:
- Adhere to Engineering and Projects (E&P) Segment financial, business and project processes;
- Provide all necessary schedules to ensure the development of proper estimates and cost forecasts within a project stage;
- Coordinate and develop appropriate internal and external schedule benchmarks and technical limits;
- Work extensively with Primavera P3 and Maximo scheduling tools;
- Implement and monitor schedules within each sub-project;
- Analyze and monitor progress against milestones and associated deliverables;
- Develop, maintain and periodically issue associated progress curves, completing estimates, earned value, etc.;
- Mentor and coach others on schedule controls to aid project delivery;
- Perform other associated duties as assigned;

REQUIRED QUALIFICATIONS: To be considered for the role of Planner, applicants must have the following qualifications:
- Past experience of performing project services or control functions;
- Experience working with small teams and contractors;
- Extensive experience with Primavera P3;
- University degree;

PREFERRED QUALIFICATIONS: In addition to the required qualifications, the successful candidate is likely to be able to demonstrate the following:
- Extensive experience in projects;
- Experience in planning and scheduling brownfield modification projects;

EDUCATION: Bachelor's degree required.

LANGUAGES: English fluency required.

• Plan all scheduled maintenance/construction work orders by analyzing the basic job steps, determining their relative sequence in the overall job.
• Identify parts, material, tools, skills and personnel requirements for each step in the process using SCM principles.
• Visit select job sites to; estimate manpower requirements, identify special equipment and tools required, estimate duration of job, and identify safety hazards en-route and on-site as well as identify environmental considerations for ad-hoc activities.
• Ensure production impacts from scheduled activities are minimized.
• Accountable for creating detailed plans in WMS / Plan Tools to support the delivery of the work executed by the operations and maintenance teams on site.
• Working with the Area Eng Team Lead to ensure there is a live opportunity shut down list.
• Strive to build standard job plan templates for repetitive work.
• Participate in post work reviews to capture improvement opportunities.
• Manage work-order backlog
• Assure Functional Job Plans (review project execution plans from Functions)
• Support the OSM in assessing site readiness waivers
• Drive CI in P&S KPIs
• Support the site maintenance team in reviewing quality of PMs prior to auto generation.
• Support WMS status changes as decisions made and inform stakeholders.

CAP plan review
Responsible for driving the quality and do ability of the 8 week CAP plan. This process includes the following key activities:
• Coordinating the review of impacts of emergent work on planned activities.
• Support OSM in assessing 8 week waivers.
• Review Functional plans and assess quality at the 8 week gate with respect to ability to progress and execute.

Experience & Knowledge

• Strong Mechanical / Technical maintenance/construction and general operations knowledge, with a desire to maximize reliability and efficiencies.
• General knowledge of maintenance/construction and site operations and an aptitude for working with computers as well as planning and scheduling programs
• Working knowledge of WMS

Skills & Behavior

• Self directed, motivated, organization skills, and ability to communicate with internal and external customers
• Will need to build strong working relationships and partnerships within the Site, the Functions, and the Planning organization. Also needs to be willing to identify & convey gaps in the plan plus support getting the activity plans back on track
• Ability to work closely within a multifunctional team recognizing and balancing area needs against functional requirements
This Position Is Closed to New Applicants
This position is no longer open for new applications. Either the position has expired or was removed because it was filled. However, there are thousands of other great jobs to be found on Rigzone.
Similar Jobs Currently Available