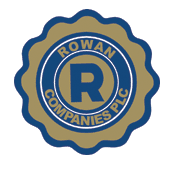 Summary
The Quality Engineer is responsible for establishing criteria for quality standards and metrics that will apply to all products, processes and services (including those provided by suppliers and subcontractors); structuring systems for controlling and monitoring adherence to the prescribed criteria; and identifying adverse trends to management
Essential Duties and Responsibilities
Verify compliance with Statement of Work, end item specifications, design criteria, and other applicable requirements.
Identify inspection points on manufacturing documentation.
Verify traceability of design to project requirements
Establish understanding of processes and requirements to assure proper implementation.
Identify recurrent problems, generic problems, and trends.
Define requirements that assure parts are reliable and suitable for the intended application and environment.
Ensure proper verification methods for Verification and Validation plans
Develop part acceptance and certification program.
Ensure approved materials and processes are utilized.
Ensure Configuration Management reflects hardware, software, and documentation evolution.
Conduct rig/facility audits and facilitate resolution of non-conformance issues.
Collect, record, analyze and evaluate non-conformance data to determine root cause and contributing factors
Implementing the full scope of company processes and procedures from personnel training, gap assessments, audits and closure verification
Effectively compile data to construct a formal report of follow up actions.
Maintain records (hard copy and electronic) and reports to facilitate continual improvement.
Supervisory Responsibilities
This position does not have supervisory responsibilities
Qualifications
Education and Experience
A degree in Technical Field strongly preferred, including Engineering, Science; Quality, Reliability. Certifications as Green Belt or Lead Auditor are highly desired.
Minimum of 3-5 years of relevant experience in oil & gas industry, including manufacturing, drilling, E&P, etc. international work experience is a plus.
Must hold a passport and be able to travel.
Job Knowledge, Skills and Abilities
Command of laws and regulations applicable to Manufacturing and Drilling.
Strong understanding of Quality processes and procedures.
Ability to read and interpret regulations as they apply to operations.
Clear and concise communications, both written and oral.
Effectively work with in all levels or divisions or organization.
Travel as needed to field installations (must hold US Passport).
Assist in incident investigations and root cause analysis.
Exhibit integrity, leadership, and initiative, adherence to company policies and programs at all times.
Physical Demands
The physical demands described here are representative of those that must be met by an employee to successfully perform the essential functions of this job. Reasonable accommodations may be made to enable individuals with disabilities to perform the essential functions.
Required to sit for long periods of time
Infrequent light physical effort required
Work Environment
The work environment characteristics described here are representative of those an employee encounters while performing the essential functions of this job. Reasonable accommodations may be made to enable individuals with disabilities to perform the essential functions.
Intent of Job Description
This job description in no way states or implies that these are the only duties to be performed by this employee. He or she will be required to follow any other instructions and to perform any other duties requested by his or her supervisor. Job descriptions are not intended as and do not create employment contracts. The organization maintains its status as an at-will employer. Employees can be terminated for any reason not prohibited by law.
This Position Is Closed to New Applicants
This position is no longer open for new applications. Either the position has expired or was removed because it was filled. However, there are thousands of other great jobs to be found on Rigzone.
Similar Jobs Currently Available