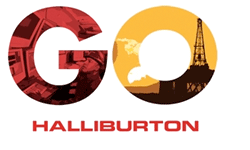 Why Halliburton? How about global opportunities, interesting work within small cohesive teams, extensive training, and the opportunity to take your career wherever you want it to GO, with all the support and stability of a truly global organization. With more than 60,000 employees in approximately 80 countries, Halliburton is one of the largest and most respected energy services companies in the industry. Since 1919, our customers have relied on our industry-leading technologies, scientific expertise and, most importantly, our knowledgeable and experienced professionals to help them meet the world's demand for energy. Whether you are a new graduate seeking your first job, or an experienced professional looking to make a career change, we have fantastic opportunities across our organization. Are you ready to GO?
Under broad direction, supervises assigned staff. Provides on-site consulting and monitoring of customer job requirements and conditions and coaches personnel. Must understand all job site functions and coordinate with appropriate departments. Viewed as a role model for all subordinates as well as the customer and general public, and must act accordingly. Confers with customer representative, as needed, to ensure that company interests are protected and that project completion goals are met. Advises on specific servicing problems and recommends use of specialized tools, techniques, and services. Ensures all maintenance procedures are complete, correct, and recorded properly. Leads in promoting customer Health, Safety and Environmental (HSE) policy. Provides technical expertise and solutions to the customer. Provides input on job performance levels of crew. Provides dispute resolution. Leads employee behavior and role based competency by mentoring and developing to achieve excellence in Service Quality and HSE performance. Develop Process Improvement Initiatives. Promotes excellent customer relations and satisfaction. Completion of an undergraduate degree in safety management preferred or an equivalent combination of education and experience sufficient to successfully perform the essential functions of the job. Possession of a NEBOSH or OSHA certificate (preferred, but not required). Minimum of 10 - 15 years of experience in the petroleum industry which includes experience in simular responsibilities identified in this role. Full understanding of HSE management systems and emergency response plans and engineering concepts as they apply to process safety required. Must have auditing experience in CTU.
Position Requirements:
Must have auditing experience in CTU

Must have 2-years of experience in at least two areas from the list:
HAZID / HAZOP
Urban Risk Assessment
Emergency Response Planning
Emergency Response Drills
Blowout Contingency Planning
Drill Well On Paper
Integrated Management Systems
Safety Cases
Wellhead Audits
Readiness Reviews
HSE Audits
Well Control Rig Audits
Competency Assurance Audits
Offshore Platform/Rig Audits
Flowback Audits
Coil Tubing Audits
Cold Eye Reviews
Incident Investigation
Project Management
Halliburton is proud to be an equal opportunity employer.
This Position Is Closed to New Applicants
This position is no longer open for new applications. Either the position has expired or was removed because it was filled. However, there are thousands of other great jobs to be found on Rigzone.
Similar Jobs Currently Available