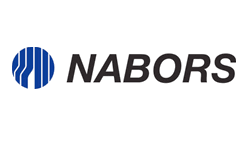 BASIC FUNCTION

The Floorhand works on a drilling rig and is responsible for performing services on oil and gas wells. The duties of the Floorhand include assisting in rigging-up and rigging-down, pulling/laying down drill pipe, tubing, and casing as well as other functions as directed by the Driller. All duties are to be performed according to the Company's Operating Procedures in order to maximize the safety of all personnel at the work site and to most efficiently perform the task.
ESSENTIAL FUNCTIONS

1. Performs duties related to tripping pipe such as, operates lead and backup tongs, racks, leads out, and stabs pipe, sets slips, latches, and unlatches elevators, cleans and lubricates pipe and tool joint threads, measures and tallies pipe using an engineering tally tape, runs pipe handling machine, identifies and operates various sizes and types of tubing and casing elevators.
2. Demonstrates the ability to work with other rig crew members to nipple-up and nipple-down the blowout preventers and well head equipment.
3. Operates pipe handling tools such as Iron roughneck, tubing tong and casing tongs as needed.
4. Operates the following equipment: tongs, elevators, slips, air hoists, pipe handlers and hand tools.
5. Assists with the counting of tubulars on location.
6. Ability to perform mechanical tasks required during rig-up, rig-down, and moving of doubles and triples drilling rigs.
7. Ability to perform maintenance and minor repairs on the following equipment: tongs, elevators, slips, air hoists, hand tools, accumulator, draw works, engines, duplex and triplex pumps and all well control equipment.
8. Knowledge of basic well operations, well control procedures, well head design and blow-out prevention equipment (including accumulator systems which run blow-out prevention stacks).
9. Knowledge of rotary table and top drive design and function.
10. Knowledge of formation pressure and blow-out prevention response.
11. Possess spatial and hazard awareness necessary to operate safely within the drilling environment.
12. May be directed to monitors drilling returns to determine adequate circulation and nature of formation.
13. At the direction of the Driller or Derrickhand, operates manifolds and fluid routing equipment.
14. At the direction of the Driller or Derrickhand mixes and weighs drilling mud.
15. Handles drill pipe, drill collars, tubing and casing during pick-up and lay-down procedures.
16. Performs daily maintenance on the rig floor equipment and pipe handling tools.
17. Maintains work area; cleans and paints rig equipment.
18. Demonstrates ability to work with other crew members during rig-up, rig-down, or when skidding the rig.
19. Interacts with third party wireline, casing, and mud logging personnel unfamiliar with NWS policies and procedures.
20. Adheres to the policies and procedures of the Company Safety Program.
21. Will conduct Job Safety Analysis to ensure awareness of the task hazards and how to avoid them.
22. Maintains, in confidence, knowledge of information gained in the performance of these job duties and responsibilities.
23. Performs and assumes other duties and responsibilities as may be required by immediate supervisor.
24. Performs the primary thinking called for and encompassed by the overall Position Definition.
25. Adheres to Company policies and work requirements.
Desired Skills:

• Pass the company's drug screen.
• Pass the company's "Physical Functions Assessment".
• Motor vehicle record qualifies individual to be an approved company driver.
• Acceptable criminal history.
• Ability to read, write and speak English to the extent that they are able to understand verbal and written instructions as well as give verbal and written instructions in English; and the ability to use simple mathematical calculations using whole numbers, fractions and decimals (addition, subtraction, division and multiplication) to make job related calculations.
• Heavy Work- Exerting 50 to 100 pounds of force occasionally, and/or 25 to 50 pounds of force frequently, and/or 10 to 20 pounds of force constantly to move objects. Physical Demand requirements are in excess of those for Medium Work.
• This position requires standing, walking, and sitting while working either indoors or outdoors.
• While performing the job, will be required to lift/carry, pull/push, reach, squat, kneel, and or climb ladders or stairs.
• Working conditions for this position may involve exposure to varying environmental conditions. This may include chemicals, gases, cold/heat, noise, dampness, dust, fumes, radiation and heights. Exposure to the above conditions should be handled as prescribed in the Company's Accident Prevention Handbook and/or the Company's Standard Operating Procedures.
• Must have a valid driver's license if needed to drive company equipment.
• Demonstrated mechanical aptitude.
• Ability to learn or have the basic knowledge of the oil field and related equipment associated with the position.
• Previous experience with the following equipment: tongs, elevators, slips, air hoists, pipe handlers and hand tools is preferred.
• Knowledge of conductor pipe, intermediate casing and long string design, preferred.
Employment Type: PERMANENT
Hours: FULLTIME