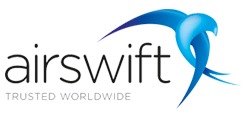 (a) Provide technical input into any project proposal to a client and to support management in any required presentation to client in support of our tender submission.
(b) On award of contract work and with support, assemble a team of engineers that will reflect and support design and operational strategy and to put in place adequate planning, cost control and management tools to ensure that the project is properly controlled through all phases.
(c) Deliver projects that meet client requirements: cost, schedule, technical specification, quality assurance and HSE.
(d) Deliver projects that meet WWS minimum requirements: technical integrity, operational efficiency, quality assurance, HSE and profitability.
(e) Develop a close relationship with Clients' representatives in which decisions can be made from a position of mutual trust. Informing Business Manager Prior to Implementation
(f) Manage project team in a considerate, highly supportive manner.
(g) Ensure that is presented to client, contractors, vendors and public in a positive, helpful manner and in line with corporate strategy.
(h) Keep senior management and others routinely informed of project status and all developments that impact cost, schedule, safety, profitability and reputation through regular reports through weekly update meeting
(i) Strongly manage commercial and reputation risk issues.
(j) Ensure that all Team Leaders manage their scopes of work effectively and without exposure or Client.
(k) Ensure that the Client operations management where appropriate are updated of progress on the drilling facilities.
(l) Ensure that there is adequate operational and maintenance input into the project where necessary
(m) Ensure that all work is carried out in accordance within agreed Management System and Procedures.
(n) Ensure, through a designated focal point; hold latest copies of all project team deliverables, schedules and MOM, except where such documentation is confidential to client.
(o) Inform the Business Manager, and where appropriate Head of Projects & Head of Engineering of further engineering and operational opportunities that may arise during execution of the project
(p) Ensure that all phases of a project are properly completed, closed out and accepted.
(q) Provide forward estimates of annual contract budget for sales and margin as required by Financial Controller.
(r) Keep the Business Manager & HR Manager continuously informed of forward manning requirements to satisfy contract and project needs.
(s) On completion of project, complete project brief when required for future sales purposes.
(t) Ensure Change control is rigorously implemented on assigned project(s) to protect commercial position and reputation.
(u) Ensure that all key projects carry out a Post Action Review
(v) Ensure that all Business Unit Lessons Learned are maintained in the centralised KOMS database (available Q1 2013)
(w) Support a Global Project Managers Monthly call to share ideas and improve inter regional learning