Welcome to the Rigzone Events Calendar

The Rigzone Events Calendar is your most comprehensive source for conferences, tradeshows, professional meetings, and social events in the upstream oil and gas industry.
Industry Events by Month
Apr 22 - Apr 23
Africa Upstream and Downstream Conference & Exhibition 2015
Abuja, Abuja, Nigeria
Transforming and Optimising African Oil and Gas Industry: Driving Growth through Investment, Enhanced Operations and Technological Capabilities.
Featured Training Provider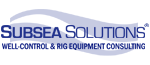 Subsea Solutions has developed a curriculum to support a career path in the oil and gas industry. Our IADC Accredited courses provide you with the fundamentals you need to know from wellhead connectors to BOPs and all ancillary equipment.