Welcome to the Rigzone Events Calendar

The Rigzone Events Calendar is your most comprehensive source for conferences, tradeshows, professional meetings, and social events in the upstream oil and gas industry.
Industry Events by Month
Dec 12
Unconventional Innovation – Drilling and Completions at BHP Billiton
Willie G's - Post Oak, Houston, US
Today's Drilling & Completions engineers have a growing responsibility for optimizing well planning, costing & operations for the land-based rigs. BHP Billiton is hosting an informative networking event featuring several of our drilling engineers discussing how they leverage the latest tools to excel, add value & innovate in Drilling & Completions.
Featured Training Provider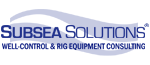 Subsea Solutions has spent over 2 years developing a ground breaking training course that redefines the classroom learning experience.