Welcome to the Rigzone Events Calendar

The Rigzone Events Calendar is your most comprehensive source for conferences, tradeshows, professional meetings, and social events in the upstream oil and gas industry.
Industry Events by Month
Featured Events
Oct 23
Mexico Energy Reform Seminar - Denver
Denver Westin Downtown, Denver, US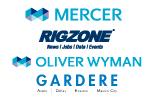 Energy Reform in Mexico has moved from concept to reality. While many in the oil & gas industry have been considering whether to take advantage of this unique opportunity to establish or expand operations, the urgency of gaining first mover advantage requires moving aggressively forward while still managing risk. Attend one of our seminars to gain the highest level of insight available today on the management, legal, and human capital aspects of expansion into Mexico. More information here.
Oct 27 - Oct 31
Fundamentals of Field Development Planning
Quito, Ecuador
This Field Development Planning course provides participants with an opportunity to learn the fundamental approach for working and writing a Field Development Plan.
More Events
Oct 23
Energy Workforce Summit
Hilton Post Oak, Houston, US
Please join Seyfarth Shaw LLP as we host local energy leaders in an industry summit focusing on workforce issues critical to the energy industry. The Energy Workforce Summit will feature Dr. Ray Perryman, Andres Alcantar, Brett Haugh, and other energy industry insiders.
Featured Training Provider
WCS, accredited with IADC and IWCF, has trained thousands of students seeking government and industry certification, domestic and internationally.