Welcome to the Rigzone Events Calendar

The Rigzone Events Calendar is your most comprehensive source for conferences, tradeshows, professional meetings, and social events in the upstream oil and gas industry.
Industry Events by Month
Featured Events
Apr 15 - May 31
Fundamentals of Oil & Gas
By distance learning, By distance learning, UK

Whether you are new to the industry or a seasoned operator, the excellent feedback from past students shows that this course is packed with vital learning and they reap rewards from studying. Studied whenever suitable for you, over 6 focused modules and in 12 weeks, the programme will help you develop a thorough and comprehensive knowledge of the i.
Apr 20 - May 31
Fundamentals of Offshore Field Development
By distance learning, By distance learning, UK

Over 12 weeks, and at the pace you set yourself, this practical programme thoroughly explores the stages involved in offshore oil and gas exploration, surveying, drilling, construction and production plus the marine assets supporting it, building you a detailed knowledge of the sector.
Apr 22 - Jun 3
Fundamentals of Petroleum Economics
Online, Online, UK
The A to Z of upstream, midstream and downstream cash flow components, indicators, risk management, decision analysis and valuation in the oil and gas industry. Professional development in petroleum economics by part-time distance learning from IBC Academy - study while you continue to work
Apr 27 - Apr 28
Petrel Advanced Wells
Hannover, Germany
This 2-Day course builds on the Petrel Reservoir Engineering course and goes more in depth on modeling of deviated wells.
Apr 27 - May 1
Well Test Design and Analysis
Calgary, Alberta, Canada
This 5-Day course will focus on the different types of tests and techniques, both analytical and graphical, for data representation and analysis of well tests.
Apr 27 - Apr 28
Petrel Advanced Wells
Hannover, Germany
This course builds on the Petrel Reservoir Engineering course and goes more in depth on modeling of deviated wells.
Apr 28 - May 1
Advanced design including HP/HT and deepwater pipelines
Hilton Houston Westchase, Houston, US

To fast-track your professional development, ensure you consider this course. Our expert tutor will impart decades of knowledge of the more complex design issues affecting pipelines, such as deepwater, high pressure (HP), high temperature (HT) and highly corrosive fluids and gases
Apr 28 - May 1
Risers, umbilicals and flexibles
GE Technology Solutions, Stavanger, Norway

This extensive course covers all the different types of risers, umbilicals and flexibles, their uses and design, installation and operational considerations. Delegates will also learn about FPSOs and how they impact on the design and layout of risers and umbilicals.
More Events
Apr 27 - Apr 28
Talent Retention for Oil & Gas
Dubai, Dubai, UAE
This 2-day course will provide practical skills and knowledge that can be applied at the workplace to enable development of a compelling and sustainable employer brand. It covers preparation, implementation and monitoring activities. 1. Prepare employee retention activities 2. Support implementation of employee retention activities 3. Measure effectiveness of employee retention activities
Apr 27 - Apr 28
International Minimum Industry Safety Training (IMIST)
Divani Palace Acropolis, Athens, Greece
IMIST is an OPITO standard which supports the global Oil and Gas Industry to meet safety initiative targets. IMIST has been developed to provide a new global standard for Health and Safety training, which will provide a comprehensive and consistent level of training across the world and enhance work force safety and compliance.
Apr 27 - Apr 30
Introduction to Process Safety
Hammersmith, London, UK
From this course, participants will gain a comprehensive overview of process safety in the gas processing industry addressing key considerations in the safe design and operation of these facilities, including a review of historical incidents and root causes.
Apr 27 - May 21
Deepwater Equipment & Operations
Intertek Training Center, Spring, TX, US
The participant is taught to understand the equipment and systems that provide well control safety on floating drilling rigs. Examples from all major well control equipment manufacturers are included. The course is focused on practical information that can be put to immediate use. This provides a direct benefit to the drilling operation with lower downtime and increased rig time availability.
Apr 27 - May 1
Mass Measurement of Hydrocarbon Fluids (Direct and Inferred)
PETEX, Houston, US
Teaches theory, installation, operation, and proving practices of mass measurement of light hydrocarbon fluids including natural gas liquids and other liquids. Provides instruction in meter proving and calculation of meter factors for meters in high vapor pressure service. Provides instruction simulation/demonstration.
Apr 28 - Apr 30
Masterclass: Succeeding in a Falling Market - a Survival Guide for Oil & Gas Industry Professionals
Kuala Lumpur, Kuala Lumpur, Malaysia
This MasterClass takes participants through the cutting edge methods of market analysis, crisis management and handling these hard situations with soft skills to dramatically improve their professional and personal effectiveness. MasterClass participants will, amongst other things, learn about best practices in market profiling, income and expenditure review, crisis solution and change management, through lively and interactive and 'real world' exercises.
Apr 29 - Apr 30
Liquid Hydrocarbon Measurement
Denver Marriott Tech Cent, Denver, US
This course will assist attendees in preparing to operate, maintain and calibrate or prove hydrocarbon liquid metering systems in both static and dynamic measurement systems.
Apr 30 - May 1
Computer Simulation of Gas Turbines
1804 Crowchild Trail NW, Calgary, Canada
This course will provide a comprehensive understanding of computer simulation of gas turbines, as well as their selection criteria, operation and maintenance requirements and economics. Venue Name: Best Western Village Park Inn. Time: 8am-5pm. Category: Classes, Courses. Artists: Philip Kiameh. Prices: In-Class: C$1,345 and Webinar: C$995.
Featured Training Provider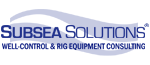 Subsea Solutions has developed a curriculum to support a career path in the oil and gas industry. Our IADC Accredited courses provide you with the fundamentals you need to know from wellhead connectors to BOPs and all ancillary equipment.