Welcome to the Rigzone Events Calendar

The Rigzone Events Calendar is your most comprehensive source for conferences, tradeshows, professional meetings, and social events in the upstream oil and gas industry.
Industry Events by Month
Featured Events
Sep 29 - Oct 31
Transnational Oil, Gas and Energy Law by online learning
by online learning, by online learning, UK

LLM, Postgraduate Diploma or Postgraduate Certificate by University of Derby Online Learning. Focuses on the practical aspects of oil & gas law & is set in the broader context of contemporary energy regulation, law & policy. Develop a deep understanding of how to resolve the challenges posed by national authorities to oil, gas & energy production.
Oct 1 - Nov 12
Fundamentals of Subsea Engineering
N/A -by distance learning, N/A -by distance learning, UK

This popular and unique subsea engineering distance learning course from IBC Academy introduces all major aspects of the processes, technologies and systems involved in subsea oil and gas production, examining the building blocks of subsea engineering, including the key components, flow assurance, reliability and maintenance.
Oct 7 - Nov 18
Fundamentals of Oil & Gas
By distance learning, By distance learning, UK

Whether you are new to the industry or a seasoned operator, everyone states that this course is packed with vital learning and that they reap rewards from studying this programme – and as it's delivered by flexible tutored distance learning it's ideal for busy professionals.
Oct 15 - Nov 26
Fundamentals of Offshore Field Development
By distance learning, By distance learning, UK

Over 12 weeks, and at the pace you set yourself, this practical distance learning programme thoroughly explores the stages involved in offshore oil and gas exploration, surveying, drilling, construction and production plus the marine assets supporting it. Starts 15th October 2014 and 15th April 2015. Don't delay!
Oct 20 - Dec 1
Fundamentals of Petroleum Economics
N/A - by distance learnin, N/A - by distance learnin

The A to Z of upstream, midstream and downstream cash flow components, indicators, risk management, decision analysis and valuation in the oil and gas industry, all delivered over 12 weeks of part-time online study.
Oct 20 - Oct 24
Conducting an Integrated Reservoir Study
Calgary, Alberta, Canada
he purpose of this course will be to acquaint geologists and engineers with techniques used to characterize hydrocarbon reservoirs, build static reservoir model, and import the static model into reservoir simulator. The overall objectives will be to improve production rates, ultimate recovery, and field economics by identifying potential for infill drilling, recognizing bypassed hydrocarbons, and increasing enhanced recovery efficiency.
Oct 20 - Oct 24
Risk, Uncertainty, and Decisions in E&P Projects
Calgary, Alberta, Canada
Risks and uncertainties are everywhere in E&P projects. Risk and uncertainty impact decision making by the projects chosen, how they are developed, and their economic performance. Improving the quality of decisions is the main goal, not just understanding risk and uncertainty for their own sake.
Oct 20 - Oct 24
Analysis and Development of Tight Gas Reservoirs
Beijing, China
This course will provide participants with an overview of the analysis and development of tight gas reservoirs. This course will cover the evaluation, completion, stimulation, along with the development of tight gas reservoirs.
Oct 21 - Oct 24
Subsea pipelines
Hilton Westchase, Houston, US

An essential course for subsea engineers, this course provides an understanding of the lifecycle of a pipeline, from design and construction through to operation. Delegates benefit from a grounding in all key areas including: pipeline design considerations, pipe manufacturing methods and materials selection.
Oct 21 - Oct 23
Subsea 102 / MUX BOP Control Systems
Subsea Training Solutions, Houston, US

We would like to invite you to participate in our MUX BOP Control Systems course. The purpose of this course is to give participants a general overview of MUX BOP Control Systems and its components. The highlight of the course is the last day when participants will get a chance to troubleshoot using our brand new simulator
Oct 22 - Oct 23
OSV Chartering Contract Management Oslo
Radisson Blu Plaza, Oslo, Norway

Practical guidelines to improve your charterparty contracts for offshore support vessels Featuring 3 practical workshops on amending and negotiating, including Subsea Vessel contract management Strengthen your OSV charterparty contracts for drafting project specific clauses
Oct 27 - Oct 31
Surface Facility Production Operations
Calgary, Alberta, Canada
This course will provide participants with the fundamental and principles of production fluid behavior, conditioning, and processing from the wellhead to custody transfer. The participants will learn oilfield production handling at the surface, the treatment equipment, and the processes.
Oct 29 - Oct 30
Oil and Gas Business Game with OilSim
Calgary, Alberta, Canada
This course will provide participants with an enhanced understanding of the whole petroleum exploration and production value chain from geoscientific, engineering, and economical perspective.
More Events
Oct 11 - Dec 11
Power Cables for Offshore Oil & Gas
Kensington Close Hotel, London, UK
Attend to examine prospects for the oil and gas cables market and receive technical updates on the next generation of offshore cabling projects. Benefit from a carefully tailored combination of commercial analysis, technical insights and operational guidance.
Oct 13 - Nov 1
Pre Employment Floorman (Roughneck) Training for Land and Offshore Drilling
Energy Training Centre, North Sydney, Nova Scotia, Canada
20 Day Pre-Employment Floorman/Roughneck training. Certifications: Roughneck Certificate (IADC) WellCAP® Well Control Accreditation for Introductory Level Drilling, Workover and Completions;(IADC) HSE RigPASS with offshore endorsement : Confined Space Entry; Fork Lift Operator ; WHMIS/ HAZMAT ; Basic Fire Safety ; H2S Alive or H2S Awareness ; Occupational Health & Safety ; Standard First Aid & CPR ; Hoisting and Rigging ; Fall Protection & Scaffolding.
Oct 17 - Oct 30
HSE RigPass and MWD certification
Benchmark Institute, Houston, US
IADC HSE Rig Pass class $199 friday Oct. 17 one day course 9 to 4 MWD class Oct 20 2 weeks $3995 www.bmpti.com 713-400-7815
Oct 20 - Oct 24
Fundamentals of Slickline Operations
Melun, France
The course will consist of a few theoretical sessions in the classroom with experienced professionals providing presentations of the tools and operations; the participants will also have various practical exposure sessions using the Slickline well/pad and having hands on sessions using the Slickline tools in the workshop.
Oct 20 - Oct 24
OGPM™ Oil & Gas Project Manager™ Certification (5 Days)
HYATT REGENCY HOUSTON, Houston, US
The OGPM™ Oil & Gas Project Manager™ credential certification is a unique and cutting edge project management program for Oil & Gas Project Managers who work in the Oil & Gas industry and are eager to achieve total Oil & Gas project management, execution and successful project roll-out. Please Register at: www.worldoilandgasinstitute.com/ogpm
Oct 22 - Oct 24
Introduction to the Oil and Gas Industry
Kapetanios Odyssia Hotel , Limassol, Cyprus
This module provides an overview to the various aspects of oil and gas industry. This will be conveyed in an integrated fashion by looking at the 'big picture' of the multidisciplinary aspect of oil and gas exploration, reservoir fundamentals, drilling and completion of oil and gas wells and production of hydrocarbons.
Oct 22 - Oct 24
Practical Project Management for Offshore Decommissioning Training
Perth, Perth, Australia
This 3 days training course will provide the delegate with a comprehensive understanding of the key aspects of decommissioning. The course will be delivered by Ian Prince who is a recognized expert in the field of decommissioning.
Oct 26 - Oct 28
Negotiation in Oil & Gas
Doha, Qatar
This training course has been designed for individuals seeking to improve their ability and confidence when it comes to the process of negotiation in the oil & gas industry. By utilising a step-by-step framework, participants will learn how to structure their approach to negotiations and negotiate with different cultures.
Oct 26 - Oct 30
NEBOSH IOGC
Mövenpick Tower & Suites, Doha, Qatar
This qualification is designed specifically for those with safety responsibilities in the oil and gas industry. It is the latest addition to our portfolio of globally-recognized health, safety, environmental and risk management qualifications.
Oct 27 - Oct 31
Acquisition and Interpretation of Open Hole Logs
Kuala Lumpur, Kuala Lumpur, Malaysia
The course presents the principles underlying the measurement of various properties of rock sequences penetrated in boreholes and covers the qualitative and quantitative interpretation of the data obtained through examples and practical workshop sessions. It also covers the most recent advances in log data acquisition technology.
Oct 28 - Oct 29
Process Separations Engineering for Oil & Gas, Chemical/Petrochemical Industries
ETS Training Center, The Woodlands, US
Learn about the most important process separation methods and equipment in the process industry. The course covers filtration, coalescing, adsorption, centrifugation/cyclonics, 2 and 3-phase separator for Oil & Gas and Chemical Processing operations. Principles, systems design, engineering and troubleshooting. Many real cases will be presented.
Oct 28
PEC SafeGulf/SafeLand Training
J. Connor Consulting, Inc, Houston, US
PEC Basic Orientation Training Mandatory Safety Training for Contractors PEC Basic Orientation safety awareness course includes both SafeGulf and SafeLand. PEC Basic was designed to take the place of multiple operator orientations and to give each student a general idea of life and safety issues in the oil and gas industry, upstream, downstream, onshore or offshore.
Oct 28
Hydrogen Sulfide Awareness
2501 Centennial Drive, Arlington, Texas, US
The goal of the Hydrogen Sulfide (H2S) course is to learn how to recognize when Hydrogen Sulfide is present in your work area and to describe the precautions necessary to work with Hydrogen Sulfide safely.
Oct 29
CPR/AED Bloodborne Pathogens
NORM SOLUTIONS LLC, Arlington, Texas, US
The Medic First Aid® - Basic Plus CPR, AED, and First Aid for Adults course is intended for individuals who are occupationally required or desire to have first aid knowledge and skills, such as emergency response teams in business and industry. The bloodborne pathogens training program will provide students with the essential knowledge necessary to help reduce or eliminate the occupational risk of exposure to bloodborne pathogens.
Oct 29 - Oct 31
Rig Engineering Fundamentals
Kapetanios Odyssia Hotel, Limassol, Cyprus
This course introduces the techniques and technologies involved in oil well drilling, the field equipment practices, difficulties and actions to be taken in oil and gas exploration and production, and fundamental equations and calculations used in drilling engineering.
Oct 29 - Oct 30
Refining 201
Bankers Hall, Calgary, Canada
Need a more technical view of petroleum refining? EMI's Refining 201 course is designed specifically for you and will give you a comprehensive understanding of the chemistry, catalysts and units involved in refining. Designed for intermediate-level professionals and for those who have completed EMI's Refining 101 (Non-Technical) course.
Featured Training Provider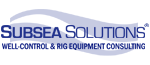 Subsea Solutions has spent over 2 years developing a ground breaking training course that redefines the classroom learning experience.