Welcome to the Rigzone Events Calendar

The Rigzone Events Calendar is your most comprehensive source for conferences, tradeshows, professional meetings, and social events in the upstream oil and gas industry.
Industry Events by Month
Featured Events
Sep 22 - Sep 30
The Oil & Gas MBA
By distance learning, By distance learning, UK

If you are looking for an MBA that offers you career specialism, flexible study so you can keep working whilst you learn and allow you to benefit from applying your learning with immediate impact – the Oil and Gas MBA is your answer. The programme is ideal for you if you are aspiring to reach senior management in the oil and gas industry.
Sep 22 - Sep 26
Introduction to Geology including day Pyrenees Field Trip
Pau, France
The primary objective of this course is to introduce E&P professionals from disciplines other than Geology to the key concepts and principles of Geology as applied to the Oil & Gas industry.
Sep 22 - Sep 26
Hydraulic Fracturing
Pau, France
This program is a five (5) day classroom training course. The course discusses candidate selection for fracturing, geomechanics associated to fracturing, microfracture testing, minifrac testing & core testing, properties of frac fluids and proppants, fracturing design, perforating for fracturing, fracturing preparation and execution, post-frac treatments & evaluation, and fracturing unconventional reservoirs.
Sep 22 - Sep 26
Geostatistical Reservoir Modeling: Standard Approaches & Best Practices
Calgary, Alberta, Canada
he course reviews the full spectrum of an integrated reservoir study from outcrop to fluid flow simulator. It addresses the practical requirements and workflows for modern 3D reservoir characterization. Participants learn how to use deterministic and stochastic modeling methodologies to quantitatively integrate diverse data types, model reservoir heterogeneity, assess model uncertainty, and prepare the reservoir model as input to a flow simulator.
Sep 23 - Sep 26
Engineering of flexibles
Aberdeen, Aberdeen, UK

This course gives an expert level of understanding of flexible risers and flowlines. The course will teach you the skills required to write accurate specifications for flexibles, and enable you to develop an understanding of how the different wire profiles affect the performance of a flexible, as well as how flexibles are affected by installation.
Sep 23 - Nov 4
Fundamentals of FPSOs
N/A -by distance learning, N/A -by distance learning, UK

The popular 12 week FPSO training course for professionals explores all aspects of Floating Production, Storage and Offloading systems. Delivered by distance learning, the programme explores the design, technology, commercial aspects, project management and operation and deployment of these important assets.
Sep 23 - Sep 25
Subsea 102 / MUX BOP Control Systems
Subsea Training Solutions, Houston, US

We would like to invite you to participate in our MUX BOP Control Systems course. The purpose of this course is to give participants a general overview of MUX BOP Control Systems and its components. The highlight of the course is the last day when participants will get a chance to troubleshoot using our brand new simulator.
Sep 29 - Oct 31
Transnational Oil, Gas and Energy Law by online learning
by online learning, by online learning, UK

LLM, Postgraduate Diploma or Postgraduate Certificate by University of Derby Online Learning. Focuses on the practical aspects of oil & gas law & is set in the broader context of contemporary energy regulation, law & policy. Develop a deep understanding of how to resolve the challenges posed by national authorities to oil, gas & energy production.
Sep 29 - Oct 3
Drilling Project and Risk Management
Houston, Texas, US
The course covers the application of sound project and risk management principles in the management of drilling operations. It uses a holistic, multi-disciplinary and integrated management approach that involves operations, personnel, administration, finance, and legal functions.
More Events
Sep 15 - Oct 4
20 Day Pre-Employment Floorman/Roughneck training
Maritime Drilling Schools, North Sydney, Nova Scotia, Canada
20 Day Pre-Employment Floorman/Roughneck training. Certifications: (IADC) WellCAP® Well Control accreditation for Introductory Level Drilling, Workover and Completions;(IADC) HSE RigPASS with offshore endorsement : Confined Space Entry; Fork Lift Operator ; WHMIS/ HAZMAT ; Basic Fire Safety ; H2S Alive or H2S Awareness ; Occupational Health & Safety ; Standard First Aid & CPR ; Hoisting and Rigging ; Fall Protection & Scaffolding.
Sep 21 - Sep 23
Trouble-Free High Angle & ERD Wells - 3 Day Ops & Engineering Course
TBC, Abu Dhabi, UAE
ERD Planning & Implementation: As the leading independent ERD Well engineering consultancy Merlin know all about the critical success factors for planning & drilling complex High Angle & Extended Reach Wells. Book now for the best course currently on offer! Join us in Abu Dhabi to learn about the latest innovative techniques/technologies available.
Sep 22 - Sep 23
Application of Reliability Centred Maintenance (RCM) and FMECA to Subsea Drilling Systems
TBC, Houston, US
For engineers, managers and technical specialists involved in the design and operation of subsea drilling systems: -RCM process and use of FMECA to assess and manage reliability and integrity of critical equipment -Essentials for effective implementation -Failure modes, mechanisms, causes and effects -Failure criticality assessment and management
Sep 22 - Oct 3
Offshore Rig Medics Course
Gaston College, Gastonia, US
Rig Medics operating within the oil, gas and exploration industries can attend a four week accredited course to gain the required specialist skills. The course developed and delivered by Exmed is a 20 day course encompassing a 10 day training center phase covering primary health care.
Sep 22 - Oct 3
IMCA Diver Medic Technician Aberdeen
NHC, Aberdeen, UK
The National Hyperbaric Centre Diver Medic Course combines intensive practical modules inside our unique Saturation System with detailed theoretical modules to offer high quality intensive training in diving procedures and diving medicine provided by experienced medics and diving doctors.
Sep 22 - Sep 26
5 Day MBA in Oil and Gas in Lagos
Sheraton Four Points Hote, Lagos, Nigeria
How would you or colleagues in your organisation benefit from understanding how oil & gas executives make key decisions or the key dynamics shaping the petroleum business today?
Sep 23 - Sep 26
IWCF Well Intervention Pressure Control
UTMSpace, Kuala Lumpur, Malaysia
IWCF 4-Day Well Intervention Pressure Control and Well Services
Sep 23
Subsea Wireless Group (SWiG) 101 Training Course
Hilton Post Oak Hotel, Houston, US
This course has been created to highlight developments in subsea wireless technologies for the oil and gas industry, including acoustics, radio frequency and free space optics. This course would suit engineers and technologists who wish to keep up to date with the latest innovations. Attendees do not require any previous experience or knowledge of subsea wireless technologies.
Sep 23 - Sep 24
Oilfield Microbiology, Water Injection & MIC Training 2014
Kuala Lumpur, Kuala Lumpur, Malaysia
This course will deliver an all-round perspective of oilfield microbiology within the respective scenarios: Water injection, reservoir souring and reservoir souring mitigation. Participating in the course will provide the attendees with a good grounded knowledge of microbiological side-effects and control within all of these systems.
Sep 23 - Sep 24
Natural Gas: From Wellhead to Burner-Tip
RAC Conference Center, Houston, US
Oak Leaf Energy Training offers a comprehensive 2-day seminar presented by Oak Leaf's veteran instructors — experts both in the field and in the classroom. The course gives the details about this ever-changing industry.
Sep 24
Introduction to Petroleum Seminar
QV1 - 250 St Georges Tce, Perth, Australia
The Introduction to the Petroleum Industry is a one day seminar designed for those people who wish to gain a broad understanding of the petroleum industry at an introductory level.The seminar is recommended for administration staff, new employees or those looking for employment, and people who supply services to the petroleum industry (finance, law, engineering, etc). The topics cover the whole petroleum story, delivered by industry experts, in an interactive and informative manner.
Sep 24 - Sep 26
E & P Accounting and Financial Reporting
Novotel Hotel, Singapore, Singapore
Provides you with a sound understanding of the nature, purpose and use of E&P companies' accounting and financial reporting along with the linkages to reserves, operational activities and the market place.
Sep 25
OTM's 101 series: Fiber Optics in the Oil and Gas industry training course
Hilton Post Oak Hotel, Houston, US
The course is aimed at newcomers to the oil and gas industry, engineers, technical, sales and administrative staff as well as anyone interested in gaining an understanding of the fiber optics technology and its applications. It will include hands on demonstrations led by a team of presenters (all of whom are SEAFOM members), with the aim of bringing the subject to life and providing a unique insight into fiber optics in the oil and gas industry.
Sep 25 - Sep 26
Laser Welding International Masterclass Training
Amsterdam, Amsterdam, Netherlands
Everything you need to know from fundamentals to applications! There will be 2 days of class room lectures with background information, practical aspects of laser welding and video demonstrations. The content of the course is informative but intuitive and easy to comprehend.
Sep 29 - Oct 3
Fundamentals of Process Safety
Grand Millenium Hotel, Kuala Lumpur, Malaysia
Investigations into recent incidents have highlighted the importance of having a clear understanding of the principles of process safety management throughout an organisation. This must include staff at all levels from board members through engineers and other technical staff to plant and shift managers and supervisors. IChemE's intensive course covers the fundamentals and aims to provide an understanding of the key principles of process safety and its management.
Sep 29 - Oct 1
NHC Diving Familiarisation
NHC, Aberdeen, UK
This introductory course provides non-diving personnel with an understanding and appreciation of the principles of diving, various diving techniques, the equipment used in diving operations and the considerations of planning and executing diving operations.
Sep 29 - Oct 1
E & P Accounting and Financial Reporting
Radisson, Dubai, Dubai, UAE
Provides you with a sound understanding of the nature, purpose and use of E&P companies' accounting and financial reporting along with the linkages to reserves, operational activities and the market place.
Sep 29 - Oct 1
Commercial Negotiations in Gas & LNG Projects
Kuala Lumpur, Malaysia
This course will analyse the key requirements needed to succeed in Gas & LNG Project Commercial Negotiations.
Sep 29 - Oct 3
Interpretation to Simulation
4801 Woodway Drive #150W, Houston, US
Petrel Interpretation to Simulation (Seismic based) is a more advanced course that will lead students through the steps of taking seismic interpretations and creating a simulation-ready model (or structural grid) from the interpretation data. This course uses seismc and well log data in a lecture and exercise format.
Sep 30 - Oct 2
MasterClass: Shutdown & Turnaround
Concorde Hotel Kuala Lump, Kuala Lumpur, Malaysia
This 3-day course objectives is to provide an overall theoretical perspective of the Turnaround Management System. The theory is then applied in detail with case studies and work sheets specifically for the organization and execution phases. The theory and practical application are then presented in a Turnaround Management System checklist format.
Featured Training Provider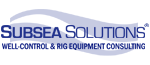 Subsea Solutions has spent over 2 years developing a ground breaking training course that redefines the classroom learning experience.