Welcome to the Rigzone Events Calendar

The Rigzone Events Calendar is your most comprehensive source for conferences, tradeshows, professional meetings, and social events in the upstream oil and gas industry.
Upcoming Industry Recruitment Events
The Rigzone events team will be present at the following events with a recruiting booth to connect job seekers and employers.
Jun 10 - Jun 13
75th EAGE Conference & Exhibition - visit Rigzone's Recruiting Now Pavilion!
ExCeL London, London, UK
The 75th EAGE Conference & Exhibition incorporating SPE EUROPEC 2013 is the largest and most comprehensive geoscience event in the world. The event consists a large conference and a technical exhibition presenting the latest developments in geophysics, geology and reservoir/petroleum engineering. Visit Rigzone's Recruiting Now Pavilion at Stand 360 to explore job opportunities - and win a Samsung Galaxy Tab® 2 (10.1)!
Industry Events by Month
Featured Events
Apr 22 - May 22
Fundamentals of Oil & Gas Agreements
Online Distance Learning, , UK

Designed for busy professionals, including lawyers, commercial managers, risk managers, government advisors and regulators this course offers you an unparalleled insight into the commercial implications of contracts - whether or not you have a legal background - and a solid understanding of the agreements that govern the oil & gas industry. The combination of a premium syllabus and flexible online study will undoubtedly strengthen your negotiation strategies and enhance career prospects.
May 2 - Jun 2
Fundamentals of Petroleum Economics
Online Distance Learning, , UK

This 12 week course covers economic analysis, cash flow, risk analysis and valuation in the oil & gas industry. It's your guide to making better petroleum investment decisions.
May 9 - Jun 9
Fundamentals of Gas & LNG Contracts and Pricing
N/A by distance learning, N/A by distance learning

Legal agreements and commercial mechanisms in the gas and LNG value chains, from exploration and production to shipping, transportation and trading.
May 13 - Jun 13
Transnational Oil, Gas and Energy Law
N/A by distance learning, N/A by distance learning

The University of Derby Online Learning is pleased to be able to offer this LLM, Postgraduate Diploma or Certificate. Unlike any other programmes, its principal concern is to develop practical skills and deep understanding of how to resolve the challenges posed by national authorities to oil, gas and energy production.
May 20 - May 23
Design of subsea pipelines
Hilton Westchase, Houston, US

This course explores the engineering principles behind pipeline design and the codes that you need to know. Key learning areas include: Understand issues affecting design, to appreciate why pipelines are made the way they are; Practise calculations based on industry codes; Discuss industry developments and new technologies.
May 20 - May 22
8th Annual HR Strategies In Oil, Gas & Petrochemicals Forum
Sharq Village Resort & Spa, Doha, Qatar
As more Oil & Gas companies incorporate HR into the entire value chain, strategies in line with the ever changing business imperatives need to evolve. With factors such as talent crunch, gender diversity, employee development, retention, ageing workforce, is emphasizing more on the role of HR in the industry. Fleming Gulf's 8th event on HR in Oil, Gas and Petrochemicals revisits these challenges with the help of unflinching case studies, panel discussions and high level networking sessions.
May 21 - May 22
OSV Chartering Contract Management Brazil
The Windsor Atlantica Hot, Rio de Janeiro, Brazil

Receive practical guidelines for contracting with Petrobras, including in-depth analysis of the contract form, highlighting the key risk areas, and examining the document requirements Address the challenges of operating foreign flag OSVs in Brazil Consider the risk allocation and contractual indemnities adopted in the standard agreement
May 21 - May 22
SPE Artificial Lift Conference—Americas
Centro de Convenciones Ca, Cartagena, Colombia
New technologies are helping to improve artificial lift performance, working to eliminate the current reactive approach. This conference will showcase these new technologies as it combines all aspects of artificial lift systems, allowing participants to see the full interactive circle of technologies and competencies.
May 23 - May 24
Offshore Support Vessel Brazil Conference
The Windsor Atlantica Hot, Rio de Janeiro, Brazil

• Receive feedback on future OSV demand from leading shipowners and oil and gas companies • Develop solutions to training and crewing challenges facing the Brazilian offshore industry • Receive expert guidance on maximising local content requirements and navigating local regulations • Find out about the latest subsea vessel operations and vessels
May 29 - May 31
Subsea 102 / MUX BOP Control Systems
Subsea Training Solutions, Houston, US

The purpose of this course is to give participants a general overview of MUX BOP Control Systems and its associated components. On the last day, participants will troubleshoot using a simulator. We keep you focused with our visual aids and a very engaging instructor. For additional information, please contact us at training@subseasolutions.net.
May 29 - May 30
Drilling in Ice-Affected Regions
Dexter House, London, UK

-Analysing the unique design features of the ice class drilling rigs -Concrete platform solutions for the Arctic – applications and benefits -Winterisation of offshore drilling rigs -Developing ice management strategies to protect drilling operations -Well control management in ice-affected region And much more See the website for more information
More Events
Apr 24 - May 24
Fundamentals of Exploration & Production Logistics
By distance learning, By distance learning, UK
Over the 12 weeks of this programme you'll gain a detailed understanding of practical logistics within the E&P part of the oil & gas supply chain and a robust practical understanding of the many factors involved.
May 3 - Jun 3
Introduction to the Oil & Gas Industry
Holiday Inn City Centre, Perth WA, UK
This wide-ranging and practical industry overview covers each key phase of the exploration and production industry. It offers oil and gas professionals the opportunity to gain a technical and commercial understanding of the industry fundamentals.
May 13 - May 24
International Petroleum Business Program
Boston, Massachusetts, US
This program provides managers in the petroleum industry with an overview of key aspects of the upstream and downstream business. It explores current functional management issues such as technical, financial, marketing and petroleum accounting. The program combines lectures with team participation in a challenging business workshop.
May 19 - May 22
American Association of Petroleum Geology - Annual Convention and Exhibition
Convention Center, Pittsburgh, US
ACE is a world-class event, regularly attracting an average of 6,900 global attendees from 78 countries over the last five years. The breadth and depth of the technical program is international in scope and appeals to multiple geosciences disciplines. ACE also boasts the International Pavilion, a worldwide showcase for countries promoting explorati
May 19 - May 24
70 Recovery: Applications from Nano to Macro
Le Méridien Angkor, Siem Reap, Cambodia
During the forum, you will have the opportunity to speak with experts in these areas and exchange ideas about what applications may work best for your challenges, i.e. as there is less gas available for secondary recovery, can we make polymers really work?
May 20 - May 22
The 6th Deepwater Asia Congress, Indonesia
TBA, Jakarta , Indonesia
Themed as "Promoting Asia Pacific Deepwater Industry Strategic Development", The 6th Deepwater Asia Congress, Indonesia will be held on May 20-22, 2013, Jakarta, Indonesia. This event will present the latest offshore/deepwater industry dynamics in Southeast Asia, especially in Indonesia and have more specific sessions focused on Subsea.
May 20 - May 24
Oilfield Safety Training- Rig Pass / SafeLandUSA / OSHA, Rigging, First Aid - 1 Week Course
Great Lakes TDS, Columbia Station, US
The 40 Hour Oilfield Safety Course helps students earn: Rig Pass, SafeLandUSA Endorsement, First Aid / CPR, OSHA 10 Hour, OSHA Rigging & ANSI Hand Signals, Great Lakes Truck Driving School Oilfield Safety Certificate. The Rig Pass Course is accredited by the International Association of Drilling Contractors. Housing is available.
May 20 - May 24
ASME PIpelines & Facilities Training Program
Embassy Suites, New Orleans, LA, US
ASME Pipeline Systems Division: Pipelines & Facilities Training Program, New Orleans, May 20-24, 2013. Courses include: Onshore Pipeline Design and Construction Pipeline Defect Assessment Overview of Onshore Integrity Management Advanced Facility Asset Management Reliability Improvement of Rotating Equipment Offshore Pipeline Design and Construction
May 20 - May 24
PRACTICE ON THE RIG & EQUIPMENTS
EFF Drilling School, LESCAR, France
A complete overview of the drilling rig and of its equipments on a real rig. Our objective is to provide experience on the duties of a roughneck, on the drilling tools present on the drill floor as well as on the derrickman duties on the monkey board and mud pits. Increase knowledge of the equipments
May 20 - May 23
Failure of deepwater pipelines and risers - A masterclass in risk mitigation
Skene House Hotel, Aberdeen, UK
This technical course is discussion based, looking at real life case studies of pipeline failures and debating how to 'build' integrity into all phases of offshore pipeline projects. It focuses on the complex areas affecting pipeline and riser integrity and delegates will develop an understanding of efficient ways to perform integrity assessments.
May 20 - May 22
International Conference for Effective and Sustainable Hydraulic Fracturing
Hilton Hotel, Brisbane, Australia
The conference will contain papers on hydraulic fracturing for the energy, mining, and geothermal industries. The technical, social and environmental aspects of hydraulic fracturing will be addressed.
May 20 - May 24
Geovariances training: Reservoir Characterization
To be announced, Perth, Australia
Learn the state-of-the art in property and geological facies modeling using the stochastic simulations for reliable and accurate assessment of uncertainties. This course focuses on the geostatistical modeling of reservoirs, including its geological structure (lithofacies) and the distribution of petrophysical properties.
May 20 - May 23
Basic Anchor Handling (Module I)
Apave Mare Training Cente, Split, Croatia
Anchor Handling programmes are designed for Key Anchor Handling Personell with STCW, Section B-V/e in mind and according to NWEA Guidelines for the Safe Management of Offshore Supply and Rig Move Operations, section 9.1.4. which refers to the training of officers on board Anchor Handling vessels…
May 21 - May 23
Infocast'3rd Proppants Summit: Supply Chain Evolution
Sheraton North Houston, Houston, US
Network with the Entire Supply Chain— Learn from Active Players about Their Wants, Needs, Goals & Initiatives! 10% DISCOUNT CODE: 1346MEDIA10
May 21 - May 23
International Joint Ventures and Strategic Alliances in the Oil and Gas Industry
Hilton Dubai Creek, Dubai, UAE
A three-day interactive programme for commercial and legal oil and gas executives. Understand and draft watertight collaboration agreements that share risk and reward in high value and complex agreements. Agenda: - Key Considerations in Joint Ventures - Different Types of Agreement - Key Tactics for Negotiating Joint Ventures - Standard T&Cs
May 21 - May 22
2013 Deloitte Energy Conference: Innovation: Changing the Future of Energy
Gaylord National Resort a, National Harbor, US
For two days, executives, researchers, entrepreneurs, regulators and investors from around the globe will join Deloitte's energy professionals for an in-depth review of how innovative thinking is making the difference in addressing the challenges and opportunities in today's global and domestic energy markets.
May 21 - May 23
CIS Oil&Gas Summit 2013
The Westin Paris - Vendôm, Paris, France
◦The CIS Oil & Gas Summit is a three day holistic platform that gathers together representatives from all the CIS countries to give you a 360 view of the region. ◦Meet, network and negotiate with the region's influential leaders from KazEnergy, SOCAR, BP Azerbaijan, Gazprom, Shtokman Development, European Commission, Wintershall, Statoil, etc
May 21 - May 22
CEI Mozambique 2013
Polana Hotel, Maputo, Mozambique
The CEI Mozambique 2013 Conference will join experts from diverse sectors for two days to discuss and analyze the energy sector landscape and its peripheral areas (construction, transport and logistics). The scope is to create knowledge foundations and debates for projects with great economic repercussion.
May 21 - May 22
Accelerate Oil & Gas
Windsor Barra Hotel, Rio De Janeiro, Brazil
Accelerate Oil & Gas will comprise: Plenary/Panel sessions featuring senior government and trade & industry representatives Pre-arranged meetings/Round table B2B networking sessions Concurrent exhibition showcasing products and services critical to the implementation of Oil & Gas based projects
May 22 - May 23
2ed ECF Asia LNG Summit (Shanghai)2013
Shanghai, China
2ed ECF Asia LNG Summit (Shanghai)2013 is organized by Shanghai Academy of Social Science, Shanghai Environment Energy Exchange and SZ Energy Intelligence Co.,Ltd.ECF International Shale Gas Forum is co-organizer.Major experts and regulators will gather together and address LNG status quo and prospects in Asia
May 22 - May 23
CANOIL Trade 2013: Crude Oil Trading & Markets Conference
The Westin Hotel, Calgary, Canada
Discover what opportunities and challenges face Canadian crude oil as it transitions from a regional supply to a major global benchmark! Join over 200 Canadian and global oil producers, refiners, shippers, end users, buyers, traders, analysts and investors at CANOIL Trade 2013.
May 22
Application of FMECA and FMEA in Subsea Projects and Operations
Inverurie, Aberdeenshire, UK
This one day course provides detailed guidance on the application of Failure Modes and Effects Analysis (FMEA) and Failure Modes, Effects and Criticality Analysis (FMECA) in Subsea Projects and Operations. The course is based on industry best practice for the application of FMEA/FMECA to support the implementation of API RP 17N and ISO 20815
May 23
Application of System Reliability Analysis in Subsea Projects and Operations
Inveurie, Aberdeenshire, UK
This one day course provides an overview and basic understanding of key System Reliability Analysis techniques with a focus on application of Fault Trees, Event Trees and Reliability Block Diagrams in Subsea Projects and Operations. The course presents industry best practice to support the implementation of API RP 17N and ISO 20815.
May 23 - May 24
Offshore Technology Asia 2013_OTA Vietnam
Ho Chi Minh City, Viet nam
The Offshore Technology Asia(OTA) is the largest and most reputable offshore industry Event in Asia Pacific Which mainly for develop the new technology, establish international business relationships and enhance Business Operations in the fields of drilling, exploration, production, and environmental protection.
May 23 - May 24
7th Deepwater China Convention 2013
Shenzhen,China, Shenzhen, China
It will be a one-stop platform to picturing policy and development trend of Chinese deepwater, vessels for deepwater E&P (FPSO & FLNG), drilling all aspects including rigs, well construction and well control, subsea technology that makes deepwater possible and etc.
May 26 - May 27
Mississippi Lime Production & Produced Water 2013
Oklahoma City Marriott, Oklahoma City, US
Produced Water & Production: Driving Down The Costs Of Recovery In The Mississippi Lime
May 26 - May 29
APPEA Conference and Exhibition 2013
Convention Centre, Brisbane , Australia
The APPEA Conference and Exhibition is the largest annual oil and gas event of its type in the southern hemisphere. APPEA 2013 will bring together the industry's leading minds to share their expert insights into the global oil and gas industry.
May 27 - Jun 15
20 Day Pre-Employment Floorman/Roughneck training program
Maritime Drilling Schools, North Sydney, Canada
20 Day Pre-Employment Floorman/Roughneck training. Certifications: (IADC) WellCAP® Well Control accreditation for Introductory Level Drilling, Workover and Completions;(IADC) HSE RigPASS with offshore endorsement : Confined Space Entry; Fork Lift Operator ; WHMIS/ HAZMAT ; Basic Fire Safety ; H2S Alive or H2S Awareness ; Occupational Health & Safety ; Standard First Aid & CPR ; Hoisting and Rigging ; Fall Protection & Scaffolding.
May 27 - May 29
The 3rd Shale Gas Southern Africa Conference - Understanding the risks and opportunities of shale gas exploration and production
Taj Hotel, Cape Town, South Africa
Shale Gas South Africa aims to explore the life-cycle of Shale Gas exploitation examining part of the process from Exploration to well-site closure and remediation. The conference will bring together professionals from the Shale Gas industry to highlight the importance of understanding and mastering best practise. Shale Gas South Africa will illustrate by case studies and practical examples how environmental disaster can be the exception rather than the norm.
May 27 - May 29
3rd Annual Global Pipeline Integrity Management Summit
Abu Dhabi, Abu Dhabi, UAE
3rd Annual Global Pipeline Integrity Management Summit offers an exciting opportunity to explore the latest strategic and technical trends impacting pipeline operators on a global scale, with a special focus on security & technology at every level of the PIM cycle. Location: Abu Dhabi, UAE Media Contact: Manohar Bharwani manohar.bharwani@fleminggu
May 28 - May 31
MWD TRAINING CAMP
The D Hotel, Las Vegas, US
The MWD Training Camp is a 4 day accelerated course filled with many study materials & learning. There is a designated question time & much one on one help. The MWD Coach Training Camp is designed to provide the student with all the necessary skills to begin working upon graduation! Contact MWD COACH ASAP and check out the website!
May 28 - May 31
Asset Integrity Canada 2013
Calgary, Canada
Asset Integrity Canada 2013 is the first industry-led initiative to help you successfully build an asset integrity framework to overcome the most critical people, process, and technology challenges to asset integrity success.
May 29 - May 31
DUG Bakken
Colorado Convention Cente, Denver, US
DUG Bakken (formerly DUO Reservoirs) focuses on the world-class Bakken, the emerging Niobrara and oil- and liquids-rich resource plays throughout the Rocky Mountain region. The latest geological thinking, high-potential targets in the Denver-Julesburg, Uinta, Piceance, Powder River and Green River basins, best practices are examined.
May 29 - May 30
Tight Oil Reservoirs California 2013
Double Tree Hilton, Bakersfield, US
Driving Commercial, Unconventional Oil Production In The Monterey, Kreyenhagen And Wider San Joaquin, Santa Maria And LA Basins
May 29 - Jun 1
Strategy, Analysis and Decision Making in the Oil and Gas Industry
Houston, Houston, US
A three-day international 'business school' for executives in the Oil and Gas Industry. Develop robust strategic responses through an enhanced understanding of the global oil and gas industry value chain to increase ROI on your business activities.
May 29 - May 30
Utica & Marcellus NGL & Gas Markets 2013
Hyat Regency Columbus, Columbus, Ohio, US
The mission of the 3rd Annual Utica & Marcellus NGL & Gas Markets Congress is to bring together E&P and Midstream companies operating in both dry and liquid rich fields to identify optimal markets for Y-Grade NGLs, NGL products, condensate and natural gas and drive forward infrastructure build out for taking them to areas of optimal demand.
May 29 - May 31
Oil and Chemical Tanker Safety Master Class
JW Marriott Hotel,KL, Kuala Lumpur, Malaysia
This 3-day training workshop is specifically tailored to equip delegates with safe operations of oil and chemical tankers. The workshop will first introduce the overview and design elements involved in oil and chemical tanker.
Featured Training Provider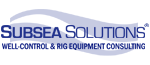 Subsea Solutions has spent over 2 years developing a ground breaking training course that redefines the classroom learning experience.