Welcome to the Rigzone Events Calendar

The Rigzone Events Calendar is your most comprehensive source for conferences, tradeshows, professional meetings, and social events in the upstream oil and gas industry.
Industry Events by Month
Featured Events
Oct 2 - Dec 31
Fundamentals of Oil & Gas by distance learning
By distance learning, By distance learning, UK

This oil and gas distance learning training explores the key practical elements of the upstream and downstream oil and gas industry. It offers a unique blend of broad global perspectives with the detail needed to understand the nuances of the sector with confidence. This programme lets you study wherever you are.
Nov 4 - Dec 31
Fundamentals of Pipeline Engineering, Construction & Operations
By distance learning, By distance learning, UK

Relevant for both onshore and offshore pipelines, this online distance learning course equips you with a multidisciplinary understanding of pipelines and enables you to study the full cycle of pipeline engineering without having to take time out the office. Delivered over 12 weeks
Nov 6 - Dec 31
Fundamentals of Marine Drilling
By distance learning, By distance learning, UK

Demand for the course has been so high that we've had to add this additional date to the 2013 schedule so don't miss out on this study opportunity. Over 12 weeks, and at your own pace, this indispensable programme provides you with a detailed practical guide to the equipment, phases, systems, operations and terminology used in the drilling.
Dec 2 - Jan 14
Fundamentals of Petroleum Engineering
N/A - by distance learnin,

The Fundamentals of Petroleum Engineering course explains the engineering principles which underpin the upstream oil and gas sector. Anyone working in exploration and production will benefit from this programme which delivers core foundation knowledge of the technology and processes involved.
Dec 4 - Jan 31
Fundamentals of Gas & LNG Contracts & Pricing
By distance learning, By distance learning, UK

This practical and valuable 12-week part-time training course will enable professionals in the gas sector and advisory services to develop their legal and commercial knowledge to a high level; make astute sourcing decisions; construct and interpret gas/LNG and gas transportation contracts; and negotiate from a position of strength.
Dec 8 - Dec 11
Drilling Waste Forum 2013
Beach Rotana Hotel, Abu Dhabi, UAE
The Drilling Waste Forum will tackle the regulatory challenges and dispel the misconceptions related with the various regulatory and compliance aspects of drilling waste minimisation, recycling and disposal. The event will bring together the various government agencies involved with management of hazardous and non-hazardous drilling waste, NGOs, E&P companies, consultants, drilling contractors and equipment manufacturers.
Dec 9 - Dec 12
Advanced design including HP/HT and deepwater pipelines
Skene House Hotel, Aberdeen, UK

This course focuses on the more complex design issues affecting subsea pipelines, such as deepwater, high pressure, high temperature and corrosive fluids. Key learning areas include how to apply design codes correctly; ways to protect subsea pipelines; solutions to pipeline failures from case studies; worked examples to learn design calculations.
Dec 9 - Dec 13
CompEx EX01 - EX04
ATEC Training Center, Houston, US

Course Overview This provides competence-based training & assessment for electrical and instrumentation personnel working in hazardous areas. Practical "hands-on" training & assessment takes place in a realistic simulated environment, giving attendees a comprehensive learning experience which is directly related to real-world environment.  
Dec 10 - Dec 11
OSV Sale and Purchase
Bonhill House, London, UK

- Assess the current OSV market trends to plan your future S&P strategy - Get practical advice from a shipbroker on valuations of OSVs and how to overcome S&P complications - Evaluate which saleform is most appropriate for your OSV specification - DVB Bank reveal how to best to obtain financing for your OSV
Dec 10 - Dec 11
Subsea controls
Skene House Hotel, Aberdeen, UK

This is a follow-on course from Subsea systems and explores in more detail the area of subsea controls, including how components are put together, operational needs and hydraulics. This course looks at how the whole system functions and identifies key areas that are easily overlooked.
More Events
Jan 5 - Dec 31
Offshore crane operator
# 23 Chernomorskogo Kazac, Odessa, Ukraine
Certified crane operators are also in high demand throughout the Offshore Industry. Our crane operator training teaches people how to operate a variety of offshore cranes along with subjects such as: Crane Set-up, Wire Rope, Load Dynamics, Lift Planning, Load Charts and others. Graduates of these programs are tested and certified
Aug 12 - Dec 19
SafeGulf+SafeLand+S.E.M.S.
Acadiana Safety Assn., Lafayette, US
Acadiana Safety Association has SafeGulf classes scheduled every Thursday. This 8-hour program meets API RP 75 & API RP T-1 requirements and provides a basic understanding at an awareness level of certain general safety information. 337.234.4640 for reservations ASA is a 501(c)(3) Nonprofit Charity-tuition and donations are tax-deductible
Oct 12 - Dec 11
Oil & Gas Fundamentals
Doha, Doha, Qatar
This is the only course in the market covering the oil and gas value chain. It offers oil and gas professionals a unique opportunity to broaden their understanding of the technical and commercial fundamentals of the oil and gas industry.
Nov 9 - Dec 9
Institute of Remote Healthcare Conference
Suttie Centre, Aberdeen , Aberdeen, UK
This year's annual conference will focus on the practical aspects of redesigning remote healthcare delivery and clinical support from an international perspective. The conference presents an invaluable opportunity to engage in a wider and topical debate about measures to take in addressing contemporary challenges. It will showcase issues using cline
Dec 2 - Dec 21
Pre Employment Floorman Roughneck Program for Land and Offshore Drilling Rigs
Energy Training Centre, North Sydney, Canada
20- Day Training Program -Students receive (IADC) RIG PASS accreditation . (IADC) Well CAP well control introductory level drilling/workover/completion. Safety included: Hoisting and Rigging, Fall Protection & Scaffolding, Basic Fire Safety, Confined Space Entry, Standard First Aid, Forklift operator, H2S Alive, WHMIS / HAZMAT and OHS
Dec 9 - Dec 11
ASME-IPTI Training Week
Hyatt Regency, New Orleans, US
ASME-IPTI is proud to offer courses as part of ASME Codes and Standards Training Week. IPTI will be offering the following courses: Fundamentals of Deepwater Riser Engineering (December 9), Fundamentals of Deepwater Project Development (December 10) Subsea Pipeline Design Overview (December 11). Additional Codes and Standard courses are available.
Dec 9 - Dec 12
Completion Optimization Unconventional
Sheraton Houston Brookhol, Houston, Texas, US
Improve Completion Efficiency; Optimize Recovery This year's Unconventional Completion Optimization meeting will bring together completion engineering experts from across North America and Canada to help you drive down completion costs without damaging recovery.
Dec 10 - Dec 11
Condensate Marketing Congress 2013
Crowne Plaza Houston, Houston, US
The agenda for The Condensate Marketing Congress 2013 has been designed specifically to bring both the supply and demand markets together to give an analytical and detailed insight into the current market dynamics and ensure condensate can both be bought and sold at commercially economic rates.
Dec 11 - Dec 12
North American LNG Exports
George R. Brown Conv. Ctr, Houston, US
With over 40 LNG export plant applications on file, the conference will focus on the potential for LNG exports from the US, Canada and Mexico, featuring the most pioneering projects to improve market understanding and industry and government support.
Featured Training Provider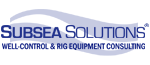 Subsea Solutions has spent over 2 years developing a ground breaking training course that redefines the classroom learning experience.