Rigzone tracks the worldwide offshore rig fleet through its proprietary RigLogix database, and we make some of the key rig fleet data available to you here. You'll find information on offshore rig utilization, day rates, contracts, equipment specs, and much more.
Worldwide Offshore Rig Utilization
Statistics for the primary segments of the competitive offshore rig fleet.
Month
Drillships
Jackups
Semisubs
February 2015
90
110
81.8%
352
441
79.8%
151
172
87.8%
January 2015
89
109
81.7%
351
438
80.1%
155
171
90.6%
December 2014
92
108
85.2%
356
436
81.7%
154
172
89.5%
November 2014
93
106
87.7%
361
431
83.8%
154
172
89.5%
October 2014
92
104
88.5%
364
429
84.8%
152
173
87.9%
September 2014
91
102
89.2%
363
428
84.8%
152
173
87.9%
FEATURED RIG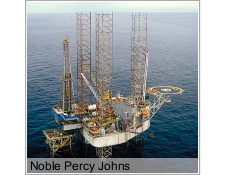 Paragon L782
Manager: Paragon Offshore
Location: Africa - West
SubseaIQ is focused on investigating and reporting on the latest field developments around the globe.
Learn More
RigLogix is a premium data service providing you with instant access to comprehensive offshore rig data covering the entire global fleet.
Learn More
Offshore Rig Search
Recent Offshore Rig Activity Notes Sample
Below is a sample of the 18 rig activity notes from the last week available to RigLogix subscribers.
March 8 |
Tasha
| 400 ft. Jackup
Petronas has shortened the contract on PT Apexindo's recently delivered jackup, Tasha (400' ILC). The contract for the Tasha will now end in July 2015 versus December 2016. Rate for the 2 +2 year contract is in the low-$140s
March 8 |
COSLBoss
| 400 ft. Jackup
Another jackup working for Petronas, COSLBoss (400' ILC), has received a notice of early termination from Petronas. The rig's 1+1 year contract, with a rate in the high-$130s, will now end mid-2015 versus late 2015.
March 8 |
Maersk Convincer
| 375 ft. Jackup
While Petronas has not yet issued an early termination notice to the Maersk Convincer (375' ILC), this is a possibility. Should this happen, it is likely that the contract would end September 2015 versus November 2015. This extension, which was agreed in September 2014, has a rate in the mid-$150s.
March 9 |
Maersk Discoverer
| 10,000 ft. Semisub
Using the Maersk Discoverer (UDW semisub) BP has made its second discovery in the North Damietta Offshore Concession in Egypt's East Nile Delta. Atoll-1 has reached a depth of 20,977 feet and penetrated approximately 164 feet of gas pay in high quality Olilgocene sandstones. Expected to be the deepest well ever drilled in Egypt, Atoll-1 has another 3,300 feet to drill to test the same reservoir section found to be gas bearing in the Salamat discovery.
March 9 |
Moncla Rig 103 (Gator)
| 25 ft. Inland Barge
Moncla Marine reports that previously idle bay barge Moncla 103 has returned to work. The rig, idle since February 1, is now working on a one-well contract in Jefferson Parish for J.A. Whitson, Jr.
13 other rig notes were published last week that are only available to RigLogix subscribers.
Subscribe today to get them all in your inbox each Friday.